Tim Thomas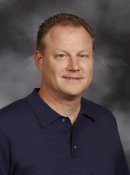 Why did you choose Michigan Tech?
My cousin was attending and I wanted to be his roommate. Also, having relatives in the area helped. I was in "Bootjack" every summer as a boy until I was 15.
Tell us about a memorable experience you had with a class or about a favorite professor?
Doc Barry to Tim Thomas:

"Mr. Thomas, you needed a high 'F' on the final to get a 'C' in the class. You got a low 'F,' and therefore a 'D' is warranted."
That remains my only "D" on my record. HA!
Now, how about a memorable experience outside of class?
Getting ill (alcohol induced) as our Hobo Queen in my fraternity at the "Dee".
How well did Michigan Tech prepare you for your career?
Excellent! I wasn't the smartest guy, but I was well rounded and humbled when I left.
What was your first job after graduation and how has your career progressed?
I worked for Goodyear Atomic in Oak Ridge, Tennessee. I realized what I studied was really not my interest after all, and went on to become a Designer in Aerospace Energy Systems. The fields were related, though the roles were not.
Tell us about a few of your career highlights and notable achievements?
I received a Manager Award at a former company from those I "coached" or who "reported to me." I Co-Chaired the ME-EM External Advisory Board for several years, and became an Alumni Director. I'm blessed to be a part of University life in several facets of my career. I am on the Education Committee of the National Fluid Power Association. I'm a Volunteer in our City for Parks and Activities. I'm a Homebrewer and Certified Beer judge.
What advice on being successful would you give to Tech students and young alumni?
Stay the course. I was on academic probation my first 2 quarters, and then I woke up! It's not about being a 4.0 student, it's about becoming a balanced student. I worked in the ME Department, was very active in my Fraternity, and played Intramural hockey, winning it all my Senior year on "Ringer's A." Thanks, Stan Dyl, for that experience.
Would you share your philosophy of life?
Keep an open mind and be flexible. Being right is not important to me, doing what's right is. Do the best job you can, and don't look back. Being perfect is a tough road to travel Life, and one you can't navigate. Realize everyone around you has a different "story," so accept them for who they are. No regrets, and Life is too short!
This profile was created and submitted by Tim Thomas on May 8, 2015