Charlene Schubert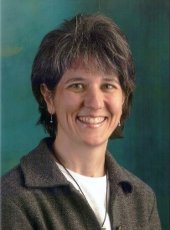 BS Electrical Engineering 1987
Charlene graduated from Michigan Tech in 1987 with a bachelor's degree in electrical engineering. She immediately went to work for 3M Corporation in St. Paul, Minnesota where she has remained throughout her career. Her first position was a project engineer and she then moved on to become a senior product development engineer. Her current position with the company is applications/sales engineer.
In 1998, Charlene was a team member for SCARLET: Deep Space 1 Craft launched by NASA (National Aeronautics and Space Administration). She had direct responsibility for the silicone concentrating lens used to generate spacecraft power. She further developed this product so that it has commercial application in greenhouses.
As a result of her profession, Charlene has been a technical presenter at St. Cloud State University, and various home schooling groups.
As a member of her community, Charlene continues her active involvement in her church, is a 4-H volunteer, and also teaches horseback riding to children.
She lives in Chanhassen, Minnesota with her husband, William.
From the 2001 Presidential Council of Alumnae Induction.