Valencia Rucker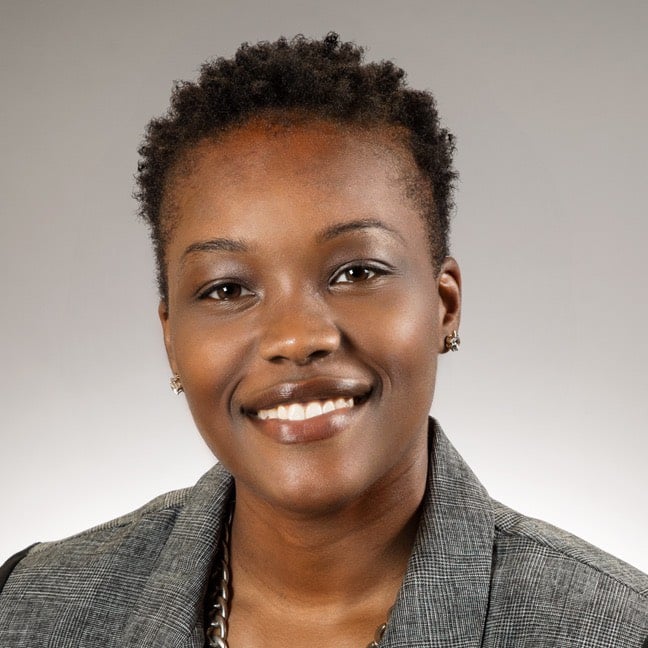 BS Electrical Engineering Technology 2012
Valencia Rucker is a 2012 Electrical Engineering Technology graduate from Michigan Tech. During her time at Tech she was a part of SIS (Society of Intellectual Sisters), and treasured the welcoming environment and approachable relationships with instructors. Valencia's hard work throughout her Tech career has led to a number of great positions in engineering sales, digital marketing, and more.
Why did you choose Michigan Tech? I chose Michigan Tech because it was so far away from home that it felt as if I was in another state but still given the luxury of paying in-state tuition. The atmosphere in Houghton was quite different than what I was use to back home (Detroit) but once I stepped foot on campus and experienced how welcoming everyone was, I knew Tech was my school of choice.
Tell us about a memorable experience you had with a class or about a favorite professor: The most memorable moment with a class was the focused attention that the technology program provided their students. The class sizes were very small compared to other disciplines and I can recall on many occasions where Professor Nasser would stay late to help me through a lab experiment and wouldn't leave until I understood the lab work completely. There was NEVER a time I couldn't approach Professor Nasser outside of his office hours for additional help with course work. Professors like this are why some students are so successful today.
Now, how about a memorable experience outside of class? The most memorable experience for me outside of the classroom was joining The Society of Intellectual Sisters. "SIS" is an organization on campus geared toward finding a community of women who strive for academic excellence, diversity, and above all serving the community. This was exactly what I needed being so far away from home. SIS allowed me to not only make friends but share college experiences, provided me mentorship opportunities, and most importantly building lifelong bonds with women I am still in touch with today.
How well did Michigan Tech prepare you for your career? Michigan Tech couldn't have prepared me more for my career. Everything from simple communication skills, technical classroom knowledge, being able to work with several different types of people and how to be a team player. Being a part of the technology program, working in teams was a big thing for us, this has prepared me in several roles that I have been involved with in my current career. My day to day task include me working with different teams across the corporation, and being a part of a team during lab experiments has allowed me to improve my communication skills within a team atmosphere.
What was your first job after graduation and how has your career progressed? My first job post-graduation was an Instrumentation Territory Sales Manager. In this role I was able to use all the technical knowledge that Tech provided me along with a focus on engineering sales. As time passed, I have progressed into more of a technical marketing role where I manage a Technical lab program that our company has been driven to lead.
Tell us about a few of your career highlights and notable achievements: The most memorable highlight of my career was that I awarded the 2018 Diamond Team award. This award is very prestigious and only given to Parker's top tier employees. This award is based on a number of things such as sales growth, leadership, and the employee's proficiencies and capabilities.
Please tell us why you share your time, talent, and treasure to support Michigan Tech students and/or alumni or volunteer in your community: I devote any spare time I have trying to mentor anyone who is in need of a clearer life vision. I do this, because I was once that person who did not know what the future held for me and needed someone to assist me through life ups and downs. I was the first one in my family to go to college so applying for school, scholarships, moving away from home and doing things on my own was very foreign to me. I had many people in my corner to help with these things and I want to extend that same offering to anyone needing an extra hand to guide them.
What advice on being successful would you give to Tech students and young alumni? Continue to stay on the path that was laid out for you. In today's time many of us (myself included) tend to want everything to happen at such a rapid pace. Staying the course will allow you to perfect your current situation and better prepare you for the next journey.