Sanna Roling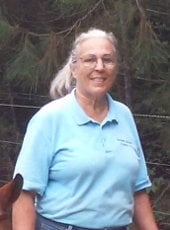 BS Biological Sciences 1967
"All people can do. Some learn a little differently. Defeat. Never. Just momentary delays and occasional regroupings."
That's Sanna B. Rolin's philosophy. The 1967 biological sciences graduate is the founder and president of Dream Catcher Stables Inc. in Houston, Texas. The non-profit, all volunteer organization provides educational, recreational, and vocational support to at-risk youth and people with disabilities through horse-based involvement and therapies.
In retirement, she pursues her passion having founded Dream Catcher Stables to help people overcome obstacles by learning to groom and ride horses. Roling also worked as a wife, mother and volunteer and then became a certified teacher at age 58 until her retirement. She also has a master's degree in organic chemistry from the University of Massachusetts.
In the past 15 years, through interaction with horses, Roling has helped more than 140 people with disabilities and their families, 165 high school youth, and 500 volunteers realize true self-esteem. She is working to lead the next chapter of Dream Catcher Stables including creating a school day program and securing a permanent home for the stables.
As one of 300 women enrolled at Michigan Tech in 1967 she says "Campus life and education thoroughly prepared me to work toward the glass ceiling. The rigor, solitude, small campus family was amazing"
"Follow your heart," Roling says. "Find your way to something you really love and be immensely proud that you got your education at Michigan Technological University. Never give up. It is okay to change directions"
From the 2017 Alumni Awards Program