Hal Philipp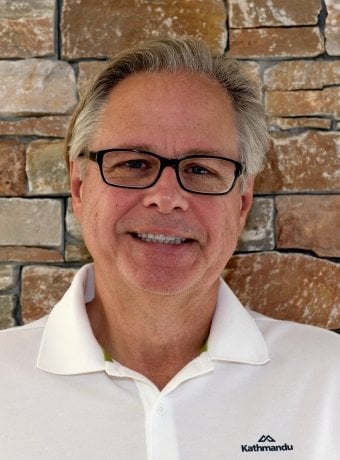 BS Electrical Engineering 1975
Hal Philipp is a true pioneer and inventor. With nearly 90 patents, Philipp was named by Mind Matters News as one of history's most influential inventors. His ideas for optical and capacitive technology are used by people around the world every day. They include the modern touch screen, the touchless faucet, and keyless cars.
Philipp followed his older brother, Manfred, to Michigan Tech, where he studied electrical engineering and held a campus job in Wadsworth Hall. He graduated with honors in 1975, noting that his bachelor's degree gave him the theoretical framework for how things worked.
Before starting his own company in 1996, Philipp honed his skills working in technology for other firms. He worked at the National Institute of Standards and Technology in Gaithersburg, Maryland and Tektronix in Beaverton, Oregon.
Philipp struck out on his own as a consultant working in optics and patented the photon bridge light sensor in 1988. He did the work to market and license his technology, which ended up getting used in automatic doors and faucets.
Several years later, Philipp began working on capacitive sensing technology including electrical field and proximity sensing.
"Capacitive sensing had a lot of human and industrial applications associated with it, but it was unique and new, and it was hard to find a company willing to take a chance on it." he said. "It was a solution looking for a problem to solve."
Philipp moved from Florida to England to start a joint venture to pursue the industrial market for proximity sensors for machine tool controls. After a few months, he left and started his own company, Quantum Research Group.
The company developing charge transfer sensing technology, which was used in car door handles, kitchen appliances, and eventually the touchscreen.
"Capacitive sensing in screens existed in ATMs and airport ticketing kiosks in the 1970s and 80s, but they were expensive, and you couldn't reduce them down to the size and cost-effectiveness to use in a phone," he said.
Philipp was able to solve those problems, plus he devised a way to use a single microchip to sense multiple touches on a screen with nearly infinite resolution. He patented his ideas.
After realizing Apple was using his technology, he sent a cease and desist letter, and a patent lawsuit was eventually filed.
"Fundamentally, Apple did me a favor in a sense," said Philipp. "By using my technology, they validated it. Once everybody understood that this was really my technology, everybody in the industry came to me. I had Nokia, Motorola, Samsung, LG, and Sony Erickson knocking on my door."
Quantum Research Group was acquired by Atmel in 2008.
Philipp is now a principle partner in Meridian Growth Capital, a firm that invests in strategic new technologies.
Does Philipp feel pride in creating the modern touchscreen?
"I have mixed emotions, honestly. Part of me is very proud of what I did. On the other hand, I helped create a planet full of zombies," he quips. "Nobody talks to each other any more. They're texting each other while sitting together."
A full podcast on Hal Philipp is available here.
Posted November 2020