Mark Mitchell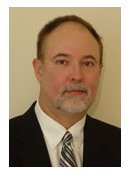 BS Biological Sciences 1977
Mark Mitchell received his BS in Biological Sciences from Michigan Tech in 1977 and went on to earn is MD at the University of South Alabama. A native of Ohio, Mitchell originally came to Tech to study engineering and then switched to biological sciences.

While at Tech, he immersed himself in both studies and out-of-class activities. He was simply "inspired" by the faculty to succeed. As well, he was a musician, who played in both the Jazz Lab Band and the Pep Band, and a member of Sound and Lighting Services and Mu Beta Psi music service fraternity.

These days he hits a high note in praise of Michigan Tech. He says his education was "excellent training" and "great preparation."

Mark gave back to Tech by serving as president of the alumni association board from 2008 - 2010. His leadership helped shape the board into what it is today. He fostered the development of programs intended to promote active partnerships between alumni and students.

"I think our alumni are interested in service, leadership, and learning. They are perhaps not so inclined to go on an alumni association sponsored cruise as they are to participate in service travel to an underdeveloped country, or come back to Tech for a learning vacation."

Mitchell believes that Michigan Tech alumni share a bond and a character.

The bond is the land. "There's a connection that stems ultimately from a sense of place," he says. "Love it or hate it, everybody's got a story about the location, the weather, the remoteness, the outdoors-something. There's always a story. It's a real binding force. The people who leave here are unique."

Mitchell, then, believes that the rigors of a Tech education in Michigan's north country shape alumni, whom he describes as uniquely "hard-working, resourceful, self-reliant people who are going to get a job done when it's given to them."

2013.06.21