Kristin Kolodge (Schwalbach)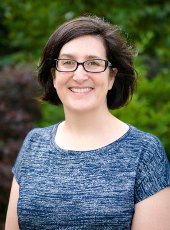 BS Mechanical Engineering 1995
Kristin Kolodge (Schwalbach) graduated from Michigan Tech in 1995 with her Bachelor's Degree in Mechanical Engineering. After attending Women in Engineering during Summer Youth Programs, Kristin was hooked. Michigan Tech was the only school she applied to.
Kristin's career started as a contract employee for Chrysler and was hired on direct several months later. After 19 years at Chrysler, she shifted into a new role at J.D. Power, where she remains today. Kristin notes that her time at Michigan Tech helped her to develop the "figure it out", gritty work ethic that would propel her career. "My biggest career opportunities were the ones in which there was no script written," she says.
"Map out what fits you and recognize that you steer your own career," advises Kristin. "There is not a straight line to get to your destination. Everyone's career journey takes twists and turns and is a complicated puzzle, but one that fits them."
During her time at Michigan Tech, Kristin was a member of the Delta Zeta sorority—an experience that far exceeded her expectations.
Currently, Kristin is a member and president emerita of the Michigan Tech Alumni Board of Directors. Additionally, she has been an active recruiter for Chrysler and served on the Michigan Tech Career Advisory Board. "MTU has felt like home since my first visit to campus and remains so today," she said. "I thoroughly enjoy getting back to campus as often as possible. I get energized by what the University is doing and am an advocate for its future growth."
Updated September 2022