Kerry Irons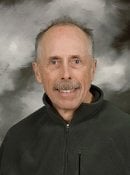 BS Chemical Engineering 1972
MS Business Administration 1973
Why did you choose Michigan Tech?
I was interested in skiing, and wanted a good engineering school.
Tell us about a memorable experience you had with a class or about a favorite professor?
I enjoyed racing bicycles on a team with my thermodynamics professor (Davis Hubbard) and two other chemical engineering students.
Now, how about a memorable experience outside of class?
There is nothing else like skiing through a "field of diamonds" on a crystal clear, cold powder day at Mont Ripley.
How well did Michigan Tech prepare you for your career?
I learned the fundamentals of chemical engineering and got hands-on experience.
What was your first job after graduation and how has your career progressed?
My first job was as a research engineer for Dow Chemical. I had a full career in process R&D in a wide range of businesses and technologies
Why did you choose to become a member of the Board of Directors?
I saw it as a chance to give back to Michigan Tech in a new way.
Tell us about a few of your career highlights and notable achievements?
I got to research, pilot, and scale up to production a new manufacturing process. I helped many global businesses improve their technology and solve major process problems.
What advice on being successful would you give to Tech students and young alumni?
Be curious—know more than you need to know. Communicate well (both in writing and verbally, formally and informally).
Would you share your philosophy of life?
Balance! As is often said, nobody ever lay on their death bed wishing they had spent more time at work.
Updated by Kerry Irons, September 30, 2016.