Brenda Ryan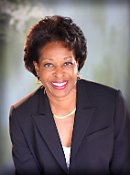 BS Metallurgical and Materials Engineering 1976
Brenda Ryan graduated with a Bachelor of Science in Metallurgical and Materials Engineering in 1976. She went on to found Ryan Industries, Inc. in 1995. In 2001, Brenda and her husband, Michael, started Alliance Industries. Brenda has served on the External Advisory Board for the Department of Materials Science and Engineering. She is a member of the Michigan Tech Presidential Council of Alumnae and also Chair of the Michigan Tech Board of Trustees.
Why did you choose Michigan Tech?
Michigan Tech had one of the best degree programs in the country for Metallurgical Engineering.
Please tell us about a memorable experience you had during your time at Tech.
Being exposed to events and experiences that were different from those as a native Detroiter. Things like learning to skate, playing intramural hockey, spending occasional weekends in Negaunee with my roommate and just experiencing Tech.
How well did Michigan Tech prepare you for your career?
I was extremely well prepared in addition to working summers in my chosen field.
What was your first job after graduation and how did you secure it?
My first job after graduation was at General Motors-Central Foundry Division in Saginaw, MI. I had the opportunity to work there the summer between my junior and senior year when the Metallurgy Department was contacted for summer students.
Tell us about a few of your career highlights and notable achievements.
There have been many, but they all were a result of my Michigan Tech education and experience. Highlights: being a business owner, our company being recognized by our customer, and serving on the Michigan Tech Board of Trustees.
What advice on being successful would you give to Tech students and young alumni?
Michigan Tech provides you with the fundamentals to succeed, but it is up to you to be professional. Show an eagerness to learn, have a plan for what you want to achieve, and always expect the unexpected.
Updated Feb. 2019