Brenda O'Brien, PE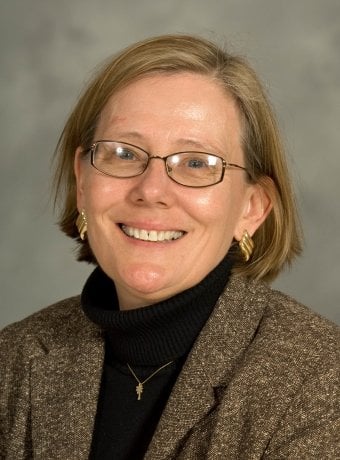 BS Civil Engineering 1984
Brenda O'Brien earned a bachelor's degree in Civil Engineering from Michigan Tech in 1984 and a master's degree in mathematics from Eastern Michigan University in May 2008.
Not your typical student, Brenda was a single parent with two small children when she earned her degree. Although unable to join clubs or participate in extracurricular activities, Brenda was able to balance the responsibility of raising a family with the demands of Michigan Tech's challenging civil engineering program, demonstrating to her children the importance of hard work and commitment.
After graduating from Michigan Tech, Brenda began her career in 1984 as a Project Engineer for a small structural engineering firm in Indiana. She joined MDOT in 1988 and for the next four years held various positions where she assisted in the administration of road and bridge construction projects. In 1991, she was promoted to Project Engineer at the Brighton, Michigan office, where she administered multi-million dollar road and bridge construction contracts. In 1992, she was upgraded to Resident Engineer, adding oversight of federally funded local agency projects to her duties.
In 1996, Brenda was part of the MDOT planning team that developed the concept of Transportation Service Centers (TSC) and was one of the first three TSC Managers for MDOT, responsible for coordinating multi-modal transportation activities for a three-county area. In 2003, she was promoted to her present position as Engineer of Construction and Technology for the Michigan Department of Transportation (MDOT) and is the first female engineer to be in charge of the statewide construction and materials testing program. She is based in Lansing, Michigan, and is responsible for statewide operations and a staff of over 130.
Professionally, Brenda is a member of the American Association of State Highway and Transportation Officials Subcommittee on Construction, as well as the National Partnership for Highway Quality. She serves on Michigan Tech's Pavement Design, Construction, and Materials Advisory Board. Brenda is also a licensed Professional Engineer in the State of Michigan.
Brenda was inducted into Michigan Tech's Presidential Council of Alumnae in 2008. In 2011, she was inducted into her department's exclusive Academy of Civil and Environmental Engineers.
Originally from Iron Mountain, Michigan, she and her husband, Ron, live with their son, Chris, and several cats in Williamston, Michigan.