Iver Anderson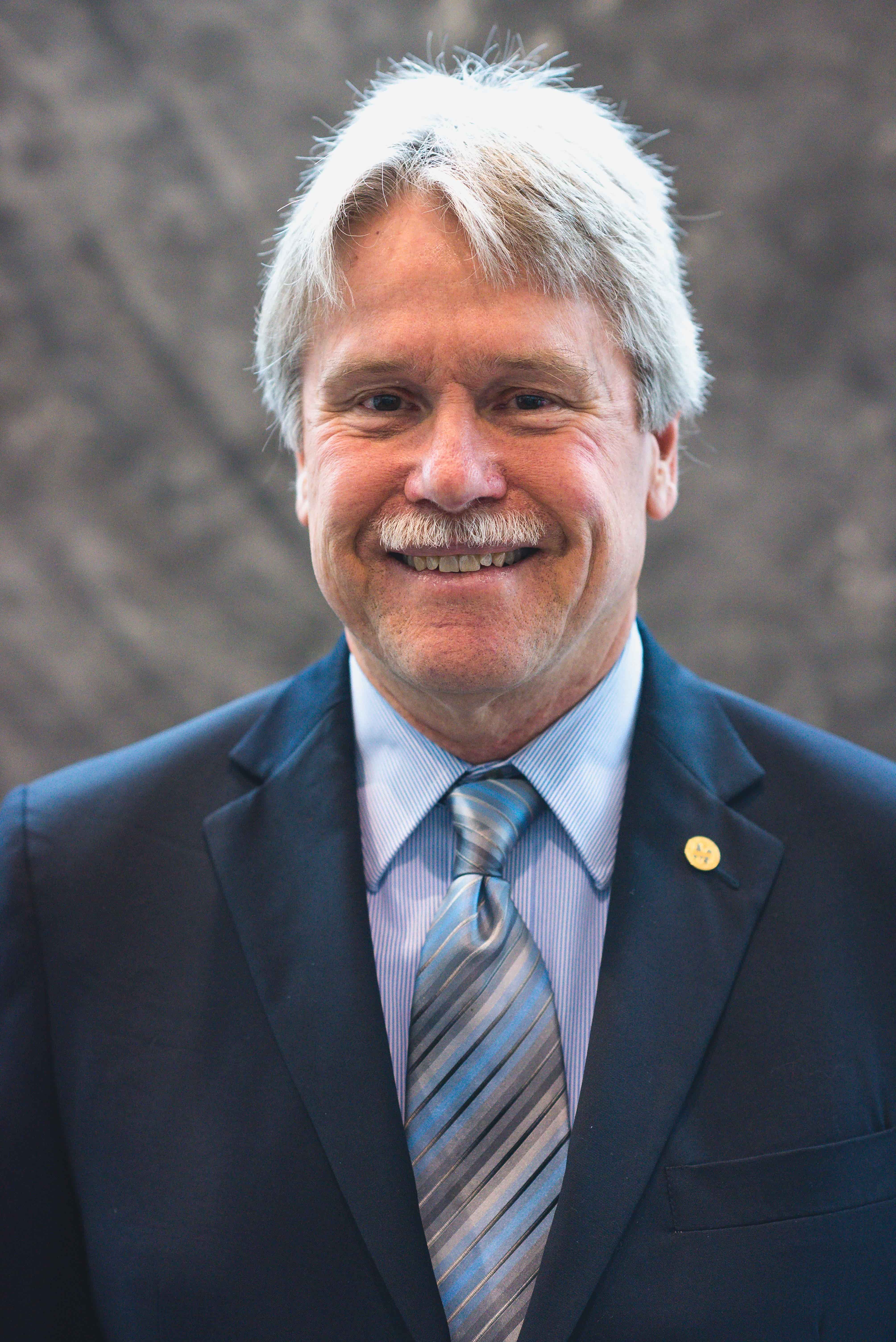 BS Metallurgical Engineering 1975
"Michigan Tech gave me the permission to innovate in my career direction and choice of areas to explore!"
Iver Anderson's career path has led him to a position as senior metallurgist at Ames Laboratory (USDOE) and adjunct professor in the Materials Science and Engineering department at Iowa State University. He is a fellow of the American Powder Metallurgy Institute, ASM International, TMS, and the National Academy of Inventors, as well as a member of the National Inventors Hall of Fame.
Anderson earned his BS in Metallurgical Engineering in 1975 from Michigan Tech, and credits the school for providing him with solid fundamentals of metallurgical engineering. "Also, it laid the foundation of my network of classmates and professors, which I have continued to expand," he said.
Anderson went on to earn his MS and PhD in Metallurgical Engineering from University of Wisconsin-Madison. After completing his studies in 1982, he joined the Metallurgy Branch of the US Naval Research Laboratory in Washington, DC.
With a desire to return to the Midwest, he took a position at Ames Laboratory in 1987 and has spent the balance of his research career there and at Iowa State.
Anderson is highly regarded for his research accomplishments in the area of powder metallurgy and rapid solidification, and its implementation into new and innovative magnetic materials, structural components, lightweight, and porous materials. Another research focus has been in metallurgical joining in electronic assembly, in brazing, and in welding, as well as in ceramic joining. These contributions and innovations have led to over 265 publications and 45 patents.
As a notable example, Anderson led a team that invented a successful lead-free solder alloy, a revolutionary tin, silver, and copper alternative to traditional tin/lead solder, which has reduced environmental hazards. Nearly 20,000 tons of lead are no longer being released into the environment worldwide. Low-wage recyclers in third-world countries will no longer be exposed to large concentrations of this toxic material, and it will no longer leach from landfills into drinking water supplies.
Anderson is well known for his enthusiastic service to his profession and his students. He is an active participant and organizer of conference technical symposia, as well as programs that encourage student involvement and professional networking. He has, for many years, organized the delegation of Materials Advantage students, which regularly includes representatives from Michigan Tech, to participate in US Congressional Visit Days in Washington, DC to advocate for federal support.
The Hancock native in 2016 led the nomination of the Quincy Smelter Works in Ripley as an ASM Historical Landmark, for which it was selected in 2017. Anderson and his wife, Nancy, continue to support Michigan Tech through annual gifts to Michigan Tech's Department of Materials Science and Engineering. His record of scientific and engineering accomplishment and in particular, his notoriety as an innovator and inventor, places him as an ideal role model for Tech students and future alumni.
Anderson's advice to those students? "Never take your success personally, since you always need to look around to see who helped you to get where you are. Persistence and relentless effort to imagine a better way will take you far!"
In recognition of his career success and service to his profession and to Michigan Tech, Anderson was inducted into the Materials Science and Engineering Academy in 2018 and is receiving the university's 2019 Distinguished Alumni Award.
From Alumni Awards Presentation - August 2019