Iver Anderson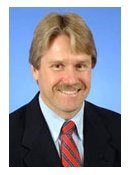 BS Metallurgical Engineering 1975
Dr. Iver E. Anderson is a Senior Metallurgist at Ames Laboratory (USDOE) and Adjunct Professor in the Materials Science and Engineering department at Iowa State University. He is a Fellow of the American Powder Metallurgy Institute, ASM International, TMS, and the National Academy of Inventors, as well as a member of the National Inventors Hall of Fame. He earned his B.S. in Metallurgical Engineering in 1975 from Michigan Tech, and his M.S. and Ph.D. in Metallurgical Engineering from University of Wisconsin-Madison. After completing his Ph.D. in 1982, he joined the Metallurgy Branch of the US Naval Research Laboratory in Washington, DC. With a desire to return to the Midwest, Iver took a position at Ames Laboratory in 1987 and has spent the balance of his research career at Ames Lab and Iowa State University.
Iver is highly regarded for his research accomplishments in the area of powder metallurgy and rapid solidification, and its implementation into new and innovative magnetic materials, structural components, lightweight, and porous materials. Another research focus has been in metallurgical joining in electronic assembly, in brazing, and in welding, as well as in ceramic joining. As a notable example, Iver led a team that invented a successful lead-free solder alloy, a revolutionary tin, silver, and copper alternative to traditional tin/lead solder, which has reduced environmental hazards and has transformed electronic packaging throughout the electronics manufacturing industry. These contributions and innovations have led to over 265 publications and 45 patents.
Iver is also well known for his enthusiastic service to our profession and to our students. He is an active participant and organizer of conference technical symposia, as well as programs that encourage student involvement and professional networking in our discipline. He has, for many years, organized the delegation of Materials Advantage students, which regularly includes representatives from Michigan Tech, to participate in US Congressional Visit Days in Washington, DC to advocate federal support on behalf of our profession. A native of Hancock, in 2016 Iver led the nomination of the Quincy Smelter Works in Ripley as an ASM Historical Landmark, for which it was selected in 2017. Iver and his wife, Nancy, continue to support Michigan Tech through yearly gifts to the department and by his obvious admiration of Tech and its students.