Carl Blair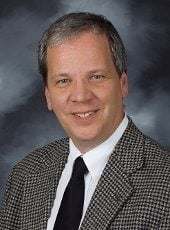 Teaching Professor, History & Anthropology
PhD, Archaeology, University of Minnesota, 1992
Biography
Hello, I am Dr. Carl Blair, a faculty member in the Department of Social Sciences, upon my recent promotion to Principle Lecturer I realized that my Bio had not been updated in 11 years and after two promotions – oops!
So, who am I? Depends on who is asking what: I am by academic training an interdisciplinary field archaeologist with an extensive background and skills in excavation, survey and most importantly project design. If you look at what I do: I am a teacher, possibly my favorite thing right now, in particular I like to help students develop their skills in studying and understanding complex societies, anything from the European Bronze Age up to and including the near future. What do I study: societal complexity, in many forms, theatrical lighting (strange but true, my first profession), and the practicalities of early technologies, in particular iron smelting – in all due immodesty I am currently the most experienced experimental archaeology metal smelter in the world now, but still I have much to learn! Finally, I am a husband, father, son and uncle – all of which I adore.
What do I do? I teach, conduct research – by setting things on fire – see iron smelting above, and also, I direct and help develop study abroad programs in Greece and England, and shortly a new one in New England! Please join us.
Finally, why should you care and talk to me? Well this is up to the reader, but one of the best things about MTU is that the faculty truly do want to work with all: students, faculty, alumni, community members, etc. If I can't help you directly I bet I can help direct you to a person you can: oh, and why do I do this – it is a lot of fun and I learn even more from you!
Links of Interest
Research Interests
Experimental Archaeology
Early Large scale iron production
Roman and Anglo-Saxon England
Rise of socially complex societies
International program development