Barry D. Solomon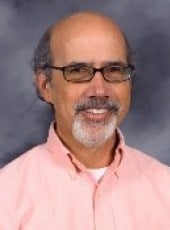 "Economics is too important to leave to economists."
Contact
Professor Emeritus of Geography and Environmental Policy
PhD, Indiana University, 1983
MPA, Indiana University, 1979
B.A., University of California at Irvine, 1977
Biography
While I retired in 2016, I am still research active and interested in working with graduate students in environmental and energy policy! My main research interests are energy policy (especially renewable energy development), economic incentives for environmental protection, air pollution control, and global climate change. I am the founder and past president of the U.S. Society for Ecological Economics and I have consulted for the AAAS, US Department of Energy, UN Environment Programme, Isle Royale National Park, the National Geographic Society, and the United States Academic Decathlon.
Links of Interest
Area of Expertise
Energy Policy
Renewable Energy Development
Ecological Economics
Emissions Trading
Geography of Energy
Zhou, S., Solomon, B.D. Do renewable portfolio standards in the United States stunt renewable electricity development beyond mandatory targets? Energy Policy, forthcoming 2020.
Solomon, B.D., Li, F. Environmental equity and nuclear waste repository siting in East Asia. In Chen, Z., Bowen, W., Whittington, D, eds. Development Studies in Regional Science: Essays in Honor of Kingsley E. Haynes (New York, Springer, 2020).
Pischke, E., Solomon, B.D., et al. From Kyoto to Paris: Measuring renewable energy policy regimes in Argentina. Brazil, Canada, Mexico and the United States. Energy Research & Social Science, Vol. 50 (April 2019), pp. 82-91
Solomon, B.D. Biofuels. In Gibson, D., ed. Oxford Bibliographies: Ecology (New York: Oxford University Press, 2019). Available at: https://www.oxfordbibliographies.com/view/document/obo-9780199830060/obo-9780199830060-0212.xml?rskey=TzAK5n&result=2&q=Biofuels#firstMatch
Solomon, B.D., Wellstead A. Shooting for perfection: Hawaii's goal of 100% renewable energy use. Case Studies in the Environment, Vol. 2 (June 2018), DOI: https://doi.org/10.1525/cse.2018.001073
Solomon, B.D. and K.E. Calvert, eds. Handbook on the Geographies of Energy (Cheltenham, UK: Edward Elgar, 2017), 544 pp
National Science Foundation, Partnership in International Research and Education Program (PIRE): "Sustainability, Ecosystem Services, and Bioenergy Development across the Americas"
National Science Foundation, Research Coordination Network (RCN) Project: "Pan American Biofuels and Bioenergy Sustainability"
"The Sustainability of Biofuels Development in Pan America", paper presented at the Biennial Conference of the U.S. Society for Ecological Economics, Burlington, Vermont, June 9-12, 2013.
"Comparison of Biofuel Sustainability Policies Across Pan America", paper presented at the NSF PIRE/RCN 2013 Annual Meetings, Buenos Aires, Argentina, May 26-30, 2013.
"The Sustainability of Biofuels Development in North and Latin America", Merida, Mexico, May 30, 2012
"Socioeconomic Factors and Analysis for Pesticides Management", UNEP Workshop, Dar es Salaam, Tanzania, April 24, 2012
"The Sustainability of Biofuels Development in North and Latin America", Annual Meetings of the Association of American Geographers, February 28, 2012
Nuclear Waste Management in Finland
Pan American Biofuels and Bioenergy Sustainability
Guidance Documents on Chemicals and the Environment: Socioeconomic Factors and Analysis for Pesticides Management
SS3630 – Environmental Policy and Politics
SS3800 – Energy Technology and Policy
SS5300 – Environmental and Energy Policy
SS6100 – Advanced Seminar in Energy and Climate Policy