Barry D. Solomon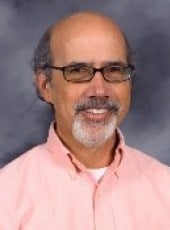 "Economics is too important to leave to economists."
Contact
906-487-1791
Academic Office Building 200A
Professor Emeritus of Geography and Environmental Policy
PhD, Indiana University, 1983
MPA, Indiana University, 1979
B.A., University of California at Irvine, 1977
Biography
I have spent over 10 years working in Washington D.C. for the U.S. Environmental Protection Agency and the U.S. Department of Energy, and also taught at West Virginia University, before coming to Michigan Tech in 1995. I have taken sabbatical leaves at University of California (2 campuses) and University of Gothenburg in Sweden. My main research interests are energy policy (especially renewable energy development), economic incentives for environmental protection, air pollution control, and global climate change. I am the founder and past president of the U.S. Society for Ecological Economics and I consult for United Nations Environment Programme and the United States Academic Decathlon.
Links of Interest
Area of Expertise
Energy Policy
Renewable Energy Development
Ecological Economics
Emissions Trading
Geography of Energy
Recent Publications
Bailis, R., Solomon, B.D., Moser, C. and Hildebrandt, T. 2014. Biofuel sustainability in Latin America and the Caribbean – A review of recent experiences and future prospects. Biofuels, forthcoming.
Litmanen, T., Solomon, B.D. and Kari, M. 2013. The utmost ends of the nuclear fuel cycle: Finnish perceptions of the risks of uranium mining and nuclear waste management. Journal of Risk Research, DOI:10.1080/13669877.2013.841727.
Solomon, B.D. and Krishna, K. The coming sustainable energy transition: History, strategies, and outlook. Energy Policy, Vol. 39, No. 11 (November 2011), pp. 7422-7431.
Solomon, B.D. The transition to second generation biofuels in the United States: Will it be feasible and sustainable? Geographische Rundschau (International Edition), Vol. 6, No. 4 (2010), pp. 16-20.
Solomon, B.D., Andren, M. and Strandberg, U. Three decades of social science research on high-level nuclear waste: Achievements and future challenges. Risk, Hazards & Crisis in Public Policy, Vol. 1, No. 4 (2010), pp. 13-47.
Solomon, B.D. and Heiman, M.K. Integrity of the emerging global markets in greenhouse gases. Annals of the Association of American Geographers, Vol. 100, No. 4 (October 2010), pp. 973-982.
Johnson, N.H. and Solomon, B.D. A Net Present Value Analysis for a Wind Turbine Purchase at a Small U.S. College. Energies, Vol. 3, No. 5 (2010), pp. 943-959.
Solomon, B.D. Biofuels and sustainability. Ecological Economics Reviews, Vol. 1 (2010), pp. 119-34.
Recent Funding
National Science Foundation, Partnership in International Research and Education Program (PIRE): "Sustainability, Ecosystem Services, and Bioenergy Development across the Americas"
National Science Foundation, Research Coordination Network (RCN) Project: "Pan American Biofuels and Bioenergy Sustainability"
Presentations
"The Sustainability of Biofuels Development in Pan America", paper presented at the Biennial Conference of the U.S. Society for Ecological Economics, Burlington, Vermont, June 9-12, 2013.
"Comparison of Biofuel Sustainability Policies Across Pan America", paper presented at the NSF PIRE/RCN 2013 Annual Meetings, Buenos Aires, Argentina, May 26-30, 2013.
"The Sustainability of Biofuels Development in North and Latin America", Merida, Mexico, May 30, 2012
"Socioeconomic Factors and Analysis for Pesticides Management", UNEP Workshop, Dar es Salaam, Tanzania, April 24, 2012
"The Sustainability of Biofuels Development in North and Latin America", Annual Meetings of the Association of American Geographers, February 28, 2012
Research Projects
Nuclear Waste Management in Finland
Pan American Biofuels and Bioenergy Sustainability
Guidance Documents on Chemicals and the Environment: Socioeconomic Factors and Analysis for Pesticides Management
Teaching Experience
SS3630 – Environmental Policy and Politics
SS3800 – Energy Technology and Policy
SS5300 – Environmental and Energy Policy
SS6100 – Advanced Seminar in Energy and Climate Policy