Terry S. Reynolds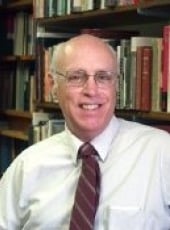 PhD, University of Kansas
MA, University of Kansas, 1968
BS, Southern Arkansas University, 1966
Biography
Terry S. Reynolds is past chair of the Department of Social Sciences (1990-2002), past president of the Society for the History of Technology (1999-2000), and book review editor for IA: Journal of the Society for Industrial Archeology. He has authored or edited eight books dealing with aspects of the history of technology, including Stronger Than a Hundred Men: A History of the Vertical Water Wheel and Iron Will: Cleveland-Cliffs and the Mining of Iron Ore, 1847-2006.
Links of Interest
Areas of Expertise
History of Iron Mining
History of Water Power
History of the Engineering Profession in America
History of Technology
Fulbright 10 mo in Malta and a follow on grant. US Dept of State
NSF IGERT (~4 million) co-pi now complete, NSF Grant No. DGE 0333401
Fulbright to Hungary for Fall 2014, Sponsored by Corvinus University of Budapest and by the Hungarian Institute for International Affairs.
"Michigan's Iron: the History and Impact of Michigan's Iron Ore Mining Industry, 1845-Present," Lorenzo Cultural Center, Clinton Township, Michigan, 2012
"The Survivor: Cleveland-Cliffs and the Mining of Iron Ore," Lorenzo Cultural Center, Clinton Township, Michigan, 2012
"A Tale of Two Companies," Mining History Association, Minneapolis, Chisholm, Minn., 2008
Impact of the Civil War on Michigan's iron ore mining industry
The opening of the Lake Superior iron mining district
Better than Mother Nature: the Rise of Iron Ore Pellets