Carol A. MacLennan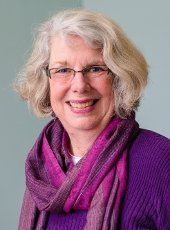 Contact
Professor Emerita of Anthropology, Social Sciences
PhD, University of California-Berkeley, Anthropology
Carol MacLennan, an anthropologist, studies the industrialization of mining and sugar and their environmental and policy consequences for communities and landscapes. She has recently completed a book on her work in Hawai`i titled Sovereign Sugar: Industry and Environment in Hawai`i (University of Hawai`i Press, 2014). She is continuing her work in Hawai`i with writing on the militarization of Hawaiian lands and waters, focusing on Pearl Harbor.
After several years of research on mining policy in the US, she is working on a project in the Lake Superior basin that examines the historic production of mine waste, new mine developments, and the adequacy of state and federal policies in the US and Canada. Currently she has a funded project with faculty in environmental engineering to document the historic mine production of copper and PCB waste in a nearby Superfund site at Torch Lake. She also is working with the Keweenaw Land Trust to develop a cultural landscape study and interpretive program for one of their preserves with a mining and agricultural heritage. She is especially interested in working with students with interests in mining and mining policy in the Great Lakes and the Canadian north.
Carol teaches graduate seminars in the Environmental & Energy Policy and the Industrial Heritage Programs. Her undergraduate teaching is devoted to the Anthropology major, focusing on environment, methods, the Pacific, and the circumpolar north.
Links of Interest
Research Interests
Environmental anthropology/political ecology
Anthropology of industry (mining, sugar)
Hawai`i and the Pacific
Anthropology of public policy
SS5300 Environmental Policy and Politics
SS4200 Environmental Anthropology
SS3910 Histories and Cultures of the North
SS4211 Ethnographic Methods