» Interdisciplinary

The Pandemic Toolbox: COVID-19's Wrench Remade Research Labs

When SARS-CoV-2, the virus that causes COVID-19, began to spread through the US in spring 2020, Michigan Tech got to work in the Upper Peninsula and across the globe. Just weeks after the World Health Organization (WHO) declared COVID-19 to be a pandemic, COVID-19 testing in the UP was limited. Not everyone could get a test, and those who could had samples sent to downstate labs. The results were often delayed, whether by travel times or testing backlogs.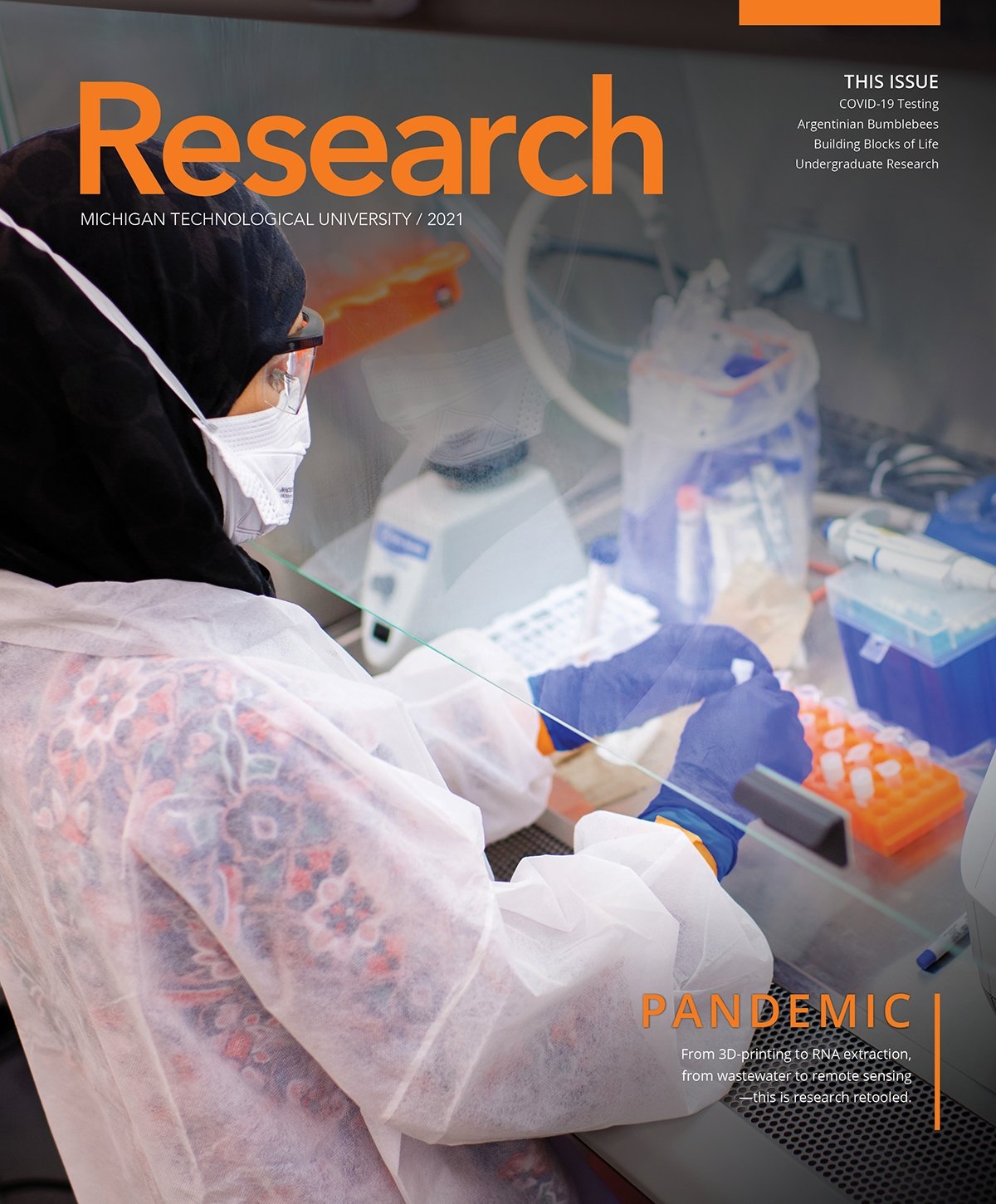 On the cover: From 3D printing to RNA extraction, from wastewater to remote sensing—this is research retooled.

---
Research is published by University Marketing and Communications and the Vice President for Research Office at Michigan Technological University, 1400 Townsend Drive, Houghton, Michigan 49931-1295.
Allison Mills—Managing Editor
Nicole Kelly—Creative Director
Phil McLeod—Creative Design Lead
John Lehman—Vice President for University Relations and Enrollment
Ian Repp—Associate Vice President for University Marketing and Communications
David Reed—Vice President for Research
Cathy Jenich—Assistant to Vice President for Research
Natasha Chopp—Research Office
Sarah Atkinson—University Marketing and Communications Photographer
Ben Jaszczak—Multimedia Specialist
Megan Ross—Digital Services Coordinator
Jessie Tobias—Copyeditor
Comments to the editor
magazine@mtu.edu
Address changes
gccolaro@mtu.edu
Learn more about research at Michigan Tech online.