The Department of Humanities is a vibrant multidisciplinary intellectual community. Our faculty and students study communication, composition, literature, modern languages, philosophy, rhetoric, visual studies, linguistics, gender studies, and technical communication. Our students graduate with expertise in communication across contexts. Our courses are on the front lines of the STEM engagement with ethics, culture, and experience. We bring an ever-more critical humanistic perspective to the Michigan Tech campus.
Studies in the Humanities require disciplined thought and creative imagination. We are proud of the publications, presentations, and programs that our faculty and students produce. We need your support to expand our curriculum, to advance faculty leadership in their various fields, and to develop state-of-the-art pedagogical materials and facilities.
Giving Needs
Humanities Department General Fund
Humanities at Michigan Tech engages in teaching and research across language, culture, and technology. Our scope is international, our approach interdisciplinary. We work at the intersections of communication, composition, literature, modern languages, philosophy, rhetoric, visual studies, linguistics, gender studies, and technical communication.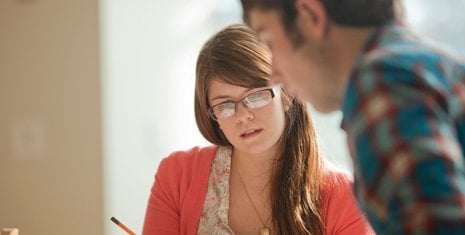 Diversity Studies Minor
This new degree program aims to prepare students as communication experts in our increasingly diverse communities and workplaces. We need your help to make this program the academic center for diversity activities on campus. Your contribution will support a series of distinguished speakers and exhibits, student scholarships, and equipment and materials such as software packages for qualitative research.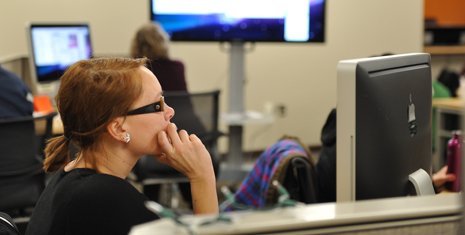 Humanities Digital Media Zone (HDMZ)
A cutting-edge renovation in 2010 (formerly the Center for Computerized Language Instruction or CCLI) has made the HDMZ a campus-wide showcase for digital media learning and production. This is only the beginning! Help us make this beautiful facility a state-of-the-art resource for graphic design, digital media, document production, and other digitally-managed projects.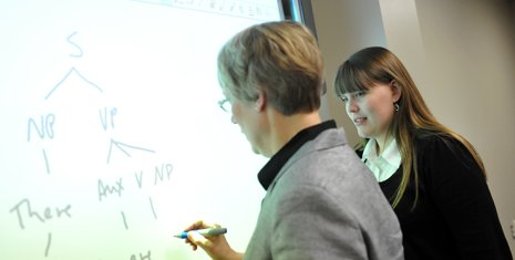 Graduate Study (RTC)
The Rhetoric, Theory, and Culture (RTC) Graduate programs (MA and PhD) provide robust scholarly experiences for students from across the country—and around the world. With your help, we can continue to develop our unique focus on the changing roles of technology, communication, and culture in contemporary societies. Your support for graduate student scholarships and conference participation will directly contribute to RTC's reputation for outstanding graduate study.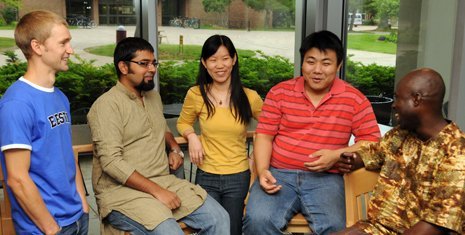 International Graduate Recruitment
Add your support for recruitment and scholarship programs to bring international graduate students into the RTC program. Your gift will give the Humanities an intercultural reach and contribute to Michigan Tech's standing as a world-class university.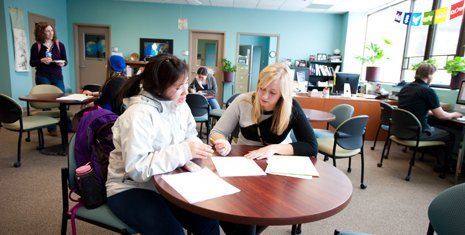 Multiliteracies Center
Formerly the Writing Center, this newly redesigned facility is expanding its services to address the challenges of learning and communicating in complex and culturally diverse environments. Your gift will enable this award-winning center to promote staff development, enhance services, and install the latest equipment to benefit students, staff, and faculty across Michigan Tech.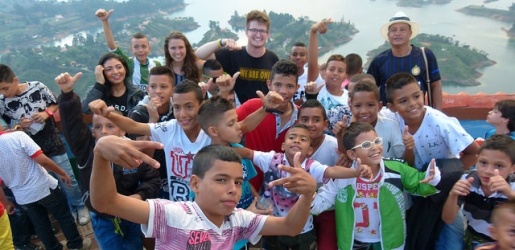 Modern Languages
We offer minors and certificate programs in Chinese, French, German, and Spanish. Partner with us to make more study-abroad opportunities available and to bring state-of-the-art language learning materials and equipment to students.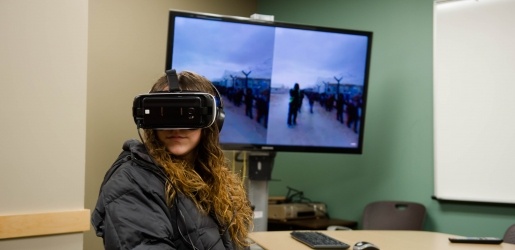 Science and Technical Communication (STC)
STC educates technical communicators who can make scientific, technical, and practical knowledge available to a variety of audiences in various media such as print, video, web, and digital multimedia. You can help students enter this exciting field by making a donation to the STC program or by contributing to our scholarship fund.
Questions About Your Gift?
Professor of Literature, Humanities
Ben Larson
Director of Advancement, College of Sciences and Arts
What Your Gift Could Accomplish
When the Humanities Digital Media Zone, or HDMZ, opened in April 2011, it consolidated the old Modern Language Lab and Center for Computerized Language Instruction into a technology-rich and people-friendly space that now routinely holds dozens of students. No wonder it's so popular, what with the high-end PCs and Macs, a digital media studio, laptop classroom, private recording and listening rooms, and lots, lots more. The $550,000 facility is funded by the humanities department, student fees, and private donations.
"It was an honor to be part of the HDMZ renovation; to be able to play a part in creating a new functional focal point for Walker is personally rewarding and also an opportunity for us to give back to the university and current students. The HDMZ lab is as inviting as it is functional. It's a creative atmosphere that the Humanities department can take pride in, and it's form and function mirror the familiarity and capability our STC/STA students can bring to a variety of communications."