The Department of Humanities is a vibrant multidisciplinary intellectual community. Our disciplines represent communication, composition, literature, modern languages, philosophy, rhetoric, visual studies, linguistics, gender studies, and technical communication and our students graduate with expertise in communication across contexts. We exist at the critical intersection of STEM with ethics, culture, and experience. Because of that, we bring a critical humanistic perspective to Michigan Tech.
Studies in the Humanities require disciplined thought and creative imagination. Our students and faculty produce publications, presentations, and programs that bring pride to our program and to Michigan Tech. Your support will help expand our curriculum, advance faculty leadership, and develop state-of-the-art teaching and learning materials and facilities.
Giving Needs
Questions About Your Gift?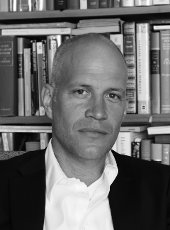 Department Chair, Humanities
Associate Professor of Philosophy, Humanities
What Your Gift Could Accomplish
When the Humanities Digital Media Zone, or HDMZ, opened in April 2011, it consolidated the old Modern Language Lab and Center for Computerized Language Instruction into a technology-rich and people-friendly space that now routinely holds dozens of students. No wonder it's so popular, what with the high-end PCs and Macs, a digital media studio, laptop classroom, private recording and listening rooms, and lots, lots more. The $550,000 facility is funded by the humanities department, student fees, and private donations.
"It was an honor to be part of the HDMZ renovation; to be able to play a part in creating a new functional focal point for Walker is personally rewarding and also an opportunity for us to give back to the university and current students. The HDMZ lab is as inviting as it is functional. It's a creative atmosphere that the Humanities department can take pride in, and it's form and function mirror the familiarity and capability our STC/STA students can bring to a variety of communications."