The Center for Science and Environmental Outreach (CSEO) has operated for almost two decades, reaching out to stakeholders locally, statewide, and across the upper Great Lakes region. K–12 students and teachers and the community comprise the center's constituency. "Bringing people to the water and water to the people" is the center's watchword. The CSEO office is housed in the GLRC, just down the hall from the first-floor main entrance.
Activities
Activities and events organized by the CSEO focus on science, technology, engineering, and math (STEM) subjects and include:
after-school science classes,
summer science camps,
teacher institutes,
the Lake Superior Celebration,
Sustainability Film Series, including Chasing Coral and Fauci
Family Science & Engineering Nights,
the Annual Lake Superior Celebration,
the Western UP Science & Engineering Festival,
the Biennial Lake Superior Youth Symposium and
the Annual Lake Superior Water Festival
High School STEM Internships for Under-Represented Students
Lake Superior Stewardship Initiative (Leadership Team, Mentor, Teacher PD)
Please visit the CSEO blog page for the most current activities and events.
The CSEO is a co-leader of the Lake Superior Stewardship Initiative.
Latest Press Releases
---
Contact Us
"These (Family Science & Engineering Nights) are such good programs with a feel-good atmosphere about them - and really get the parents and students engaged and working together."

Joe Panci 
Conservation Education Coordinator 
Ottawa National Forest


Watch Investigating the Lake Superior Food Chain video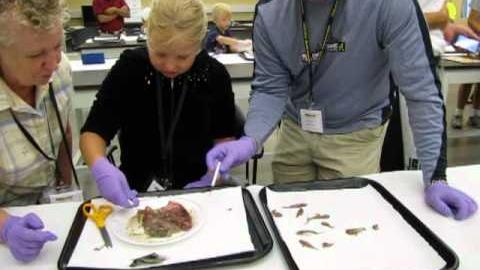 Investigating the Lake Superior Food Chain