"To realize the full health potential of every human, everywhere" is our vision. "Reforming the global health ecosystem through the power of information and technology" is our main mission.
What is HIMSS?
The Health Information Management Systems Society (HIMSS) is a respected, mission-driven, non-profit, member-based society with a global reach. HIMSS members comprise more than 110,000 individuals, 480 provider organizations, 470 nonprofit partners, and 650 health services organizations. As a society, HIMSS combines the expertise of professionals in several disciplines. The society relies on leaders in health innovation, public policy, workforce development, research and digital health transformation to achieve its goal: advising leaders, stakeholders, and influencers from across the global health ecosystem on best practices.
Members of HIMSS are valuable resources for "delivering key insights, education and engaging events to healthcare providers, payers, governments, startups, life sciences and other health services organizations, ensuring they have the right information at the point of decision."
This society also contains the HIMSS foundation, which "provides educational and professional opportunities to prepare the next generation of health information and technology leaders for the digital health workforce."
HIMSS, which is a very active society, regularly holds several in-person and online events, from chapter meetings, conferences, short courses, and webinars. The society holds conferences in Asia Pacific, Europe, Latin America, the Middle East, North America, and the United Kingdom.
Who Is Eligible to Join HIMSS?
Michigan Technological University is part of the HIMSS Organizational Affiliate (OA) program, which provides Health Informatics students with free memberships. However, free HIMSS memberships are available to the entire Michigan Tech community: students in Cybersecurity, MIS, Data Science, for instance, might find particular value in joining HIMSS.
What Are the Advantages of Being a HIMSS Member?
Your free HIMSS membership not only connects you to other students in the Michigan Tech community but also way beyond it. This membership offers several beneficial in-person and online education networking opportunities. You will interact with and learn from others with an interest and/or in expertise in health information management systems. HIMSS has several ongoing initiatives, which allow members to keep up with emerging trends in healthcare. Along with its Trust partners, HIMSS also publishes several important reports, such as the 2022 Future of Healthcare Study.
Joining HIMSS provides you with many benefits, which include, but are not limited to, those below:
Networking with your peers: HIMSS members occupy a broad range of professional roles, from Chief Information Officers, clinicians, and financial experts to consultants, project managers, and systems analysts. Through HIMSS, you can enhance your peer network; and connect with colleagues across the country and at your local chapter level through educational events, Special Interest Groups, communities, committees, social networking sites, and more.
Accessing informative content: Each year, HIMSS volunteers and staff create hundreds of pieces of content, including educational presentations, thought leadership pieces, public policy positions, on-demand topical webinars, and publications. When you join, your HIMSS Membership grants you free access to many of these materials.
Developing leadership experience: As a member and volunteer, you have the opportunity to help create content, such as educational resources and influential policy positions, while earning leadership experience. Members can also hone their leadership skills in several other ways, such as by volunteering in communities and committees; and speaking and serving on national and local boards.
Saving money: Your HIMSS membership is free through Michigan Tech's OA program; members also receive complimentary access to hundreds of valuable resources and save an average of 20% on publications and educational event registrations.
Staying informed: Members receive complimentary subscriptions to Healthcare IT News and the HIMSS Weekly Insider. They can also subscribe to several other e-newsletters on a variety of health IT topics.
How do I Become a Member?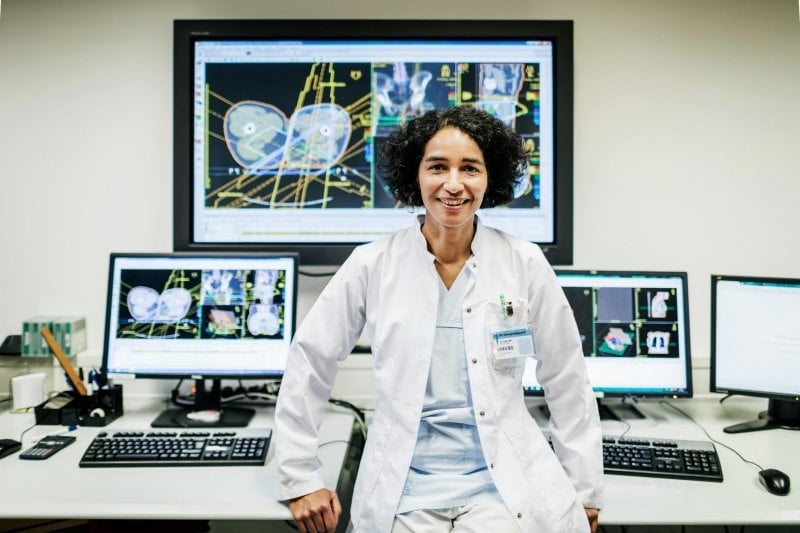 Visit the Organizational Affiliate Membership Sign Up Page
Start the process of creating an account. Make sure you sign up with your Michigan Tech email address.
Wait for an authorization/welcome email from HIMSS.
Continue the account creation process.
Explore the resources of HIMSS and enjoy learning!