Earn Your Graduate Certificate in Timber Building Design at One of the Best Structural Engineering Schools in the Nation.
Explore the nearly infinite uses of timber in sustainable construction with an online Graduate Certificate in Timber Building Design from Michigan Technological University—one of the leading engineering colleges in the nation.
What is sustainable construction? It's the use of renewable and recyclable materials in small- and large-scale building projects to minimize energy consumption and waste. As the world looks for and transitions to more sustainable ways to build, timber building design has risen to the top of structural engineering and architecture as an alternative to building with other common civil structural materials. Mass timber, comprised of multiple solid wood panels nailed or glued together, is a strong, low-carbon alternative to concrete and steel.
Structural engineers with timber building and design experience not only ensure that timber and mass timber materials are used for the correct structures and their components, but also keep up with regulations for mass timber design.
At Michigan Tech, then, we prepare students for the future of engineering by focusing on sustainable development, mastering the technology and tools used by professionals, and exploring tangible ways that sustainable construction can benefit both the society and the world.
Why Earn Your Structural Engineering Certificate in Timber Analysis at MTU?
While pursuing this certificate, you will work with faculty mentors who bring their years of practical industry experience into the classroom to help prepare you for a career as a structural engineer in sustainable construction and timber building design. You will take engaging online courses that inspire your imagination and challenge you in rewarding ways as you master designing and building timber structures.
With a structural engineering certificate in timber building design from MTU, you'll gain foundational expertise and experience in designing timber structures at the component and system levels. You'll also experience why MTU is ranked the #3 best accredited online college in Michigan: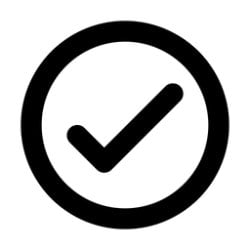 Exceptional Career Preparation
Thanks to our focus on practical, hands-on skills and knowledge, 100% of our graduates find employment after graduation.
Experienced Faculty
When you earn your structural engineering certificate in timber building design at MTU, you'll join an active community of researchers and professionals with years of experience designing sophisticated timber structures.
Flexibility and Freedom
By earning your timber building design graduate certificate online from MTU, you'll enjoy the opportunity to earn a highly respected degree without sacrificing personal or professional time.
Take Fundamental Structural Engineering Courses.
The highly interactive courses at the heart of our structural engineering certificate in timber analysis will provide you with versatile training and tools. And you can use your expertise to find a rewarding career right away or enter a graduate program to continue your education in timber building design and sustainable construction.
Every student earning their structural engineering certificate in timber analysis will take the same core courses: Structural Timber Design and Advanced Structural Timber Design. These courses provide a strong foundation as you progress through the program.
Each student will then choose one of the following courses to tailor their educational journey to their career goals: Finite Element Analysis, Structural Dynamics, or Probabilistic Analysis and Reliability.
Learn more about these courses at our program page.
Build a Strong Foundation for a Future Graduate Degree With a Structural Engineering Certificate in Timber Analysis.
The worlds of structural engineering and designing timber structures are constantly evolving.
That's why our online graduate certificate in timber building design allows qualified engineering professionals like you to get a head start on graduate studies, so you be on top of the latest theories and methods in sustainable construction. It doesn't matter whether you plan on entering a graduate program immediately or years down the road—each of your courses from MTU can count toward your future master's degree, saving you time and money!
What Can You Do With This Structural Engineering Certificate?
Timber building design is an ideal solution for creating sustainable, safe, and long-lasting structures.
You may still be wondering, "What is sustainable construction and what kinds of jobs can I find in the field?" Well, with a structural engineering certificate from MTU, you'll have unique skills sets that will help you stand out. You'll learn how to analyze axial and flexural loads, shear, bearing, and combined loading on members.
You'll understand connection design, shear walls and diaphragms, arches and tapered beams, modeling, and loading. With these skills, you can enter many exciting careers in timber structures and sustainable construction.
Possible Careers
Mass timber specialist
Structural engineer
Prefabrication technician
Research and development engineer
Construction project manager
Director of Design and Engineering
Get Started on Your Online Timber Building Design Certificate.
Want to learn how your courses will help you design and improve advanced timber structures throughout the world? We are here to answer your questions and to help you succeed in your online program.