Earn Your Graduate Structural Engineering Certificate in Hazard Analysis from One of the Top Schools for Engineering.
Do you want to work on the frontlines of hazard analysis and risk assessment, saving potentially millions of lives by preparing infrastructure for environmental loads and weather? If so, earning a graduate structural engineering certificate in hazard analysis from Michigan Technological University is a great first step.
What is hazard analysis? At Michigan Tech, it's about helping to prepare vital infrastructure for natural events, including earthquakes, wind, and snow. Hazard analysts perform large, complex studies to assess how extreme weather events and natural disasters will affect structures both big and small. They also communicate with and educate the public about these potential risks and how to prepare.
Our online graduate structural engineering certificate in hazard analysis was designed for working professionals who want to earn a flexible degree from one of the best colleges for engineering in the country. Master the basics of performance-based design. Study large deformation effects, post-yield behavior, non-standard geometries, and unusual geometries. Analyze loads from wind, snow, and earthquake ground motion. All from the comfort of your home or current organization.
Prepare for a Future Graduate Degree with a Hazard Analysis Certificate.
Engineers are curious innovators who push the boundaries of science and technology every day. Our online hazard analysis certificate will lay the foundation for a graduate program so that you can continue pushing the field of hazard analysis forward. Whether you plan to enter a graduate program immediately or years down the road, each of your courses can satisfy many requirements for a future master's program.
Why Earn Your Hazard Analysis Certificate from MTU?
Forbes ranks Michigan Tech among the top 25 STEM Colleges in the country. You will also benefit from all that the #3 best accredited online college in Michigan has to offer when you earn your hazard analysis certificate at MTU. You'll access these benefits:
Access to world-class institutional resources

Whether you earn your structural engineering certificate in hazard analysis online or on campus, you'll receive the same excellent educational experience taught by faculty mentors with years of teaching and professional experience.

A legacy of excellence

What is hazard analysis at MTU? It's yet another stellar program in our century-and-a-half history of preparing skilled students for careers in engineering, science, and technology.

Career Preparation

Thanks to the real-world professional experience of our faculty, you'll learn firsthand the skills and knowledge to excel in hazard analysis and risk assessment. You'll also benefit from their many industry connections to build your own network of hazard analysis specialists around the world.
Take Fundamental Structural Engineering Courses.
Our intensive and engaging curriculum prepares you to help others in real-world settings. At Michigan Tech, you will participate in application-based courses virtually where you work or in an organization near you, when possible. Each student will take one required course: Probabilistic Analysis and Reliability.
Students then choose two of the following courses to master specific skills within the hazard analysis process:
Other Required Courses
Loads for Civil Structures focus on the theory and build code requirements for civil structural loadings used in design — including dead loads, occupancy live loads, snow loads, wind loads, and seismic loads.
Advanced Structural Dynamics will let you dive into earthquake engineering and the advanced dynamic hazard analysis process. This course also includes modal analysis, time history response of multiple degree-of-freedom systems, and base isolation.
Advanced Structural Analysis explores the study of nonlinear structural analysis techniques, especially energy methods, applied to elastic buckling analysis, large deflections of beams, second-order effects in frames, plastic analysis of steel structures, and yield analysis of concrete beams and slabs.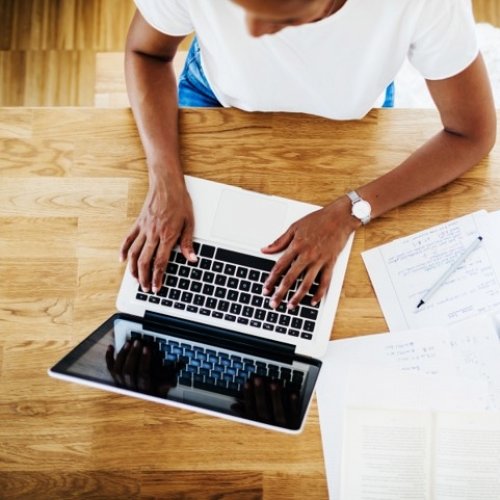 Learn more about these courses at our program page.
What Can You Do With A Structural Engineering Certificate in Hazard Analysis?
The field of hazard analysis and risk assessment is a growing career path for structural engineers interested in applying their knowledge of engineering to protecting structures and infrastructure from environmental loads and severe weather.
Whatever aspect of hazard analysis and risk assessment you are most interested in, earning a graduate structural engineering certificate in hazard analysis will prepare you to succeed in making a positive impact on millions of lives as a structural engineer.
These engineers succeed in a wide range of settings and career paths.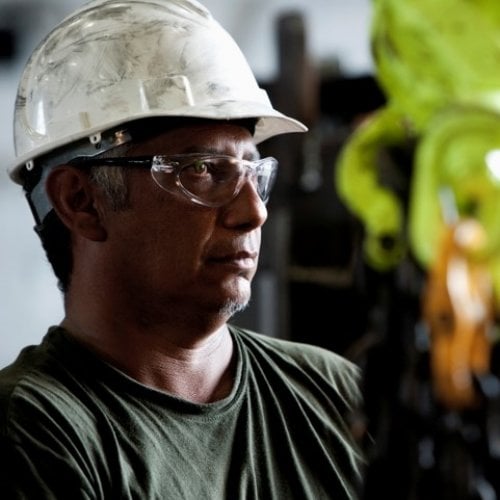 Possible Careers
Safety engineer
Risk assessment specialist
Risk engineer
Inspector
Reliability engineer
Design engineer
Get Started on Your Online Hazard Analysis Certificate.
Take the next step on your educational journey at Michigan Tech. We are here to answer your questions and help you succeed in your online program.