Earn a Practical Certificate in Only Two Semesters.
Compact curriculum, versatile skills, diverse career options. In this certificate, you'll take three fundamental courses to develop relevant skills and policy expertise, which will prepare you for professional careers as policy analysts and leaders in public service.
While earning this certificate, you'll develop several valuable, real-world skills, such as the following:
identifying public policy issues and conducting professional analyses of social, political, and economic structures as well as bureaucratic processes
applying concepts and measures of efficiency, equity, and adequacy to the evaluation of government policies
anticipating challenges, developing mitigation strategies, and applying learning to real-world issues
diagnosing problems and developing feasible solutions to policy problems through the application of techniques, theories, frameworks, research methods, and quantitative and qualitative analysis
developing expertise in the analysis, development, approval, implementation, and evaluation of public policy in the following areas: all levels of government, the private sector, and nonprofit organizations
Acquire Public Policy Skills to Pursue a Lucrative Career.
Your public policy experience makes you a versatile problem-solver, an adept researcher, and a creative, yet critical thinker. With your expertise, you will be able to take on roles in several workplaces, but here is the short list.
Government careers/positions in public policy analysis, program development and management, budget analysis, public relations, and communications
Political careers/positions as legislators, campaign managers, legislative analysts, public relations managers, and communications directors.
Private sector careers/positions in government affairs/relations, communications, community affairs, and regulatory affairs
Nonprofit careers/positions doing advocacy work, policy research; serving on a government relations team; leading a nonprofit; or even founding your own nonprofit or non-governmental organization.
Read About Dr. Adam Wellstead Taking Public Policy on the Road
Take the Essential Courses Required by Professionals.
You will take three fundamental courses required by all public policy experts: The Policy Process, Public Management, and Policy Analysis.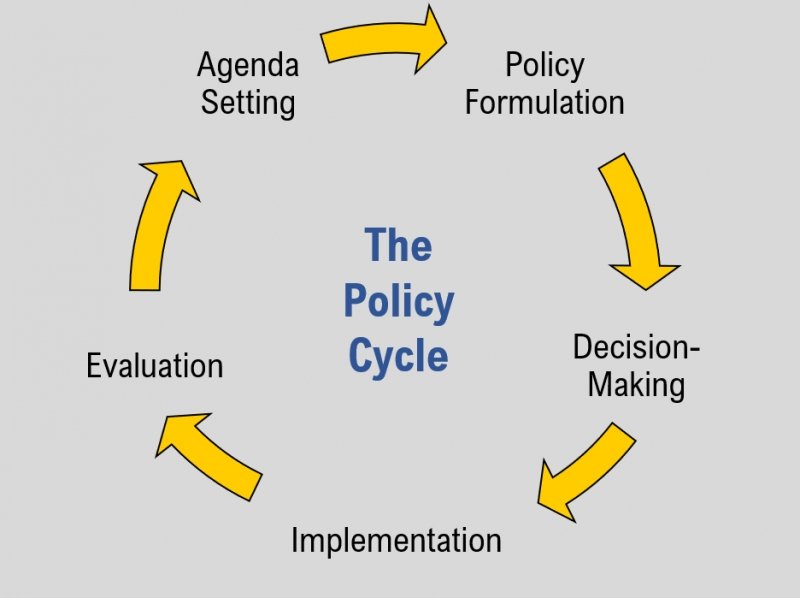 Three Required Courses
The Policy Process (SS5301)
Analyze institutions, ideas, problem definitions, and agenda-setting in the policy process, models of decision making, policy implementation and evaluation, and evidence-based policy making.
Public Management (SS5318)
Examine such topics as program implementation and delivery, strategic management in the public sector, risk management, stakeholder engagement, public sector ethics, public performance metrics, legal authority, public sector reform, and public budget management.
Policy Analysis (SS5350)
Study cost-benefit analysis, cost-effectiveness analysis, risk assessment, and policy options analysis.
"I am pursuing the online certificate in Public Policy to build expertise in stakeholder engagement and in understanding institutions in order to advance my future career goals in natural resources management."
Why Earn An Online Public Policy Certificate From MTU?
Flexibility: Fit in our fully online curriculum around your schedule and other obligations. Learn without stepping too far away from your current job. Complete your certificate in two semesters or accelerate your learning and complete it in only one. The choice is yours.
Versatility: Use this certificate to enter the public policy career of your choice. Or build a bridge to further graduate work, whether it is in policy, law, or communications. Alternatively, transfer this coursework into any social sciences graduate program at Michigan Tech after formal admission per University transfer policies.
Credibility: Michigan Technological University is accredited by the Higher Learning Commission and widely respected by government entities (federal, state, and municipal), nonprofits, and businesses across many industries, including automotive, consulting, entertainment, infrastructure, technology, and manufacturing. Our university creates leaders, innovators, and problem solvers. With this certificate, you could be one of them.
Learn About Financial Aid Options
Get Started on Your Online Public Policy Certificate.
Take the next step on your journey at Michigan Tech. We are here to answer your questions and to help you succeed in your online program.