Earn An Online Computational Fluid Dynamics Certificate. Acquire Versatile Skills for Several Engineering Fields.
That spoiler on your neighbor's sports car, whether you appreciate it or not, was probably developed with the input of engineers with computational fluid dynamics experience. These engineers, no doubt, spent time simulating the aerodynamic effects of that spoiler on the vehicle's performance before finalizing the design. And it is not just spoilers, but also small devices that require CFD expertise, such as the tiny microfluidic devices delivering pharmaceuticals.
Computational fluid dynamics (CFD), in short, is a branch of fluid mechanics, which itself is a sub-field of mechanical engineering. In essence, CFD uses numerical analysis and data structures to solve and analyze problems that involve gas, liquid, and plasma flows. CFD is mainly applied to simulate the behavior of liquids and gases and to analyze the effects of fluid flows on various physical systems, from aircraft to spoilers to microfluidic devices. By using CFD then, engineers can optimize designs, calculate performance, and predict the effects of changes in design parameters.
Why does this field matter? Gas, liquid, or plasma flows are critical in every aspect of engineering. With an online computational fluid dynamics certificate, then, you will master the foundations of fluid mechanics, heat transfer, and mathematical modeling—allowing you to be successful in multiple engineering disciplines.
What Skills Will You Acquire in This Online Program?
In this certificate, you will not only develop fundamental theoretical knowledge but also develop hands-on experience with computational fluid dynamics tools. Students will develop several skills and competencies, such as the following:
building a foundation in fluid mechanics, heat transfer, mathematical modeling, proper selections of numerical schemes, qualitative and quantitative analyses of results, scheme analyses, and associated programming
mastering CFD/CHT (computational heat transfer) while building upon skills in math and physics
running computational fluid dynamics (CFD) and heat transfer (CHT) simulations
writing and debugging computational fluid dynamics programs to solve specific engineering problems
incorporating efficiency into complex CFD/CHT problem solving.
Why Study Computational Fluid Dynamics at Michigan Tech?
When you earn your online certificate from us, you'll get a quality education. In fact, Michigan Tech is ranked the #3 best accredited online college in Michigan. You'll also have other benefits.
A Rigorous Online Experience

You'll take the same, robust classes as do students in our in-person programs. These classes are taught directly by highly regarded faculty, who receive outstanding support from staff.

Joining One of MTU's Strongest Departments

By pursuing this online certificate, you will be joining the largest department and the biggest academic community at Michigan Tech. Comprising nearly one-fourth of the entire university student population, MTU's ME-EM department is home to the 6th largest MSME program in the United states and the 23 largest Mechanical PhD program.

Working With Esteemed Faculty

You'll learn from respected professors who have spent years analyzing the intricacies of computational fluid dynamics, such as Dr. Jeffrey S. Allen, prolific researcher and John F. and Joan M. Calder Endowed Professor in Mechanical Engineering-Engineering Mechanics.
Learn more about mechanical engineering and associated research at Michigan Tech.
Progress Quickly With A Compact Curriculum.
To qualify for this certificate, students must first have this prerequisite: Introductory Fluid Dynamics and Heat Transfer (MEEM 3201).
The Online Computational Fluid Dynamics Certificate, comprised of only 9 credits, is flexible and compact enough to fit around the demands of your life, your job, and your other responsibilities. To complete your certificate, you will take 6 credits of required courses and 3 credits of electives.
Required Courses (6 credits)
Computational Fluids Engineering (MEEM 4210)
Computational Fluids Engineering (MEEM 5215)
Comp Fluid Dynamics for Engg (MEEM 5240)
Electives (3 credits)
Compressible Flow/Gas Dynamics (MEEM 4230)
Advanced Fluid Mechanics (MEEM 5210)
Advanced Computational Fluid Dynamics (MEEM 6245)
What Do Engineers With Computational Fluid Dynamics Expertise Do?
Computational Fluid Dynamics is used in a wide range of fields, such as aerospace engineering, automotive engineering, chemical engineering, civil engineering, electrical engineering, environmental engineering, materials science, mechanical engineering, and ocean engineering. It is used in the design of new products, such as aircraft, automobiles, boats, and medical devices. In addition, those with CFD expertise optimize existing systems, such as turbochargers, aerosol sprayers, and rocket nozzles.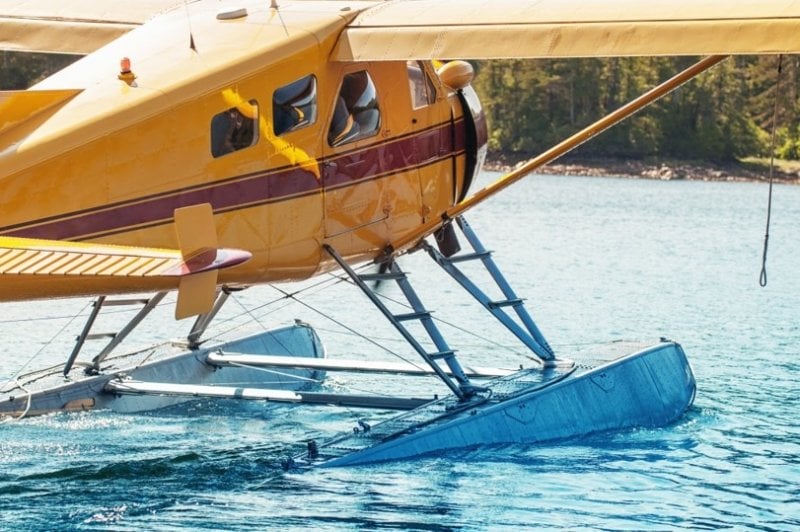 Possible Career Paths
Aerospace Engineer
Automotive Engineer
CFD Analyst
CFD Engineer
CFD Modeling Engineer
CFD Simulation Engineer
Marine Engineer
Materials Engineer
Materials Scientist
is the mean annual salary for aerospace engineers.

is the mean annual salary for mechanical engineers.

Explore 2023 engineering salary statistics.
Get Started on Your Online Computational Fluid Dynamics Certificate.
Take the next steps on your educational journey. We are here to answer your questions and to help you succeed in your online program.