Leonid Surovitskii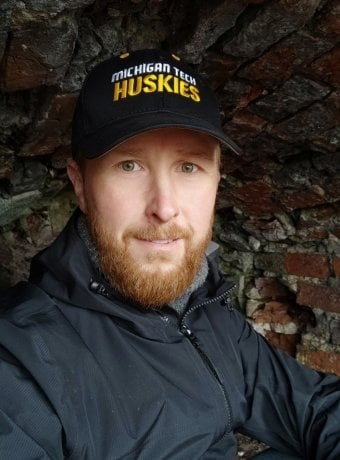 Contact
Adjunct Assistant Professor, Geological and Mining Engineering and Sciences
Ph.D., Geophysics, Michigan Technological University, 2021
MSc, Physics, St. Petersburg State University (Russia), 2007
BSc, Physics, St. Petersburg State University (Russia), 2003
Biography
Dr. Leonid Surovitskii obtained his MSc Physics degree from the St. Petersburg State University, Russia in 2007 with a specialization in Paleomagnetism and Rock Magnetism. Upon graduation, he worked with several research institutes on a variety of projects from fundamental research in geophysics to practical applications of geophysical methods in engineering seismology, geomechanics, and seismic safety. His activities included fieldwork, data processing and interpretation, consulting, and employee training.
He joined Michigan Tech in January of 2016 for a Ph.D. study in paleomagnetism and rock magnetism, which he completed in 2021. His work included investigations of geomagnetic paleointensity and the development of novel instrumentation and methods for rock magnetism and paleomagnetic research. He also participated in the educational and outreach activities at Michigan Tech.
Dr. Leonid Surovitskii currently holds the position of Director of the Paleomagnetic Laboratory at the Research Center of St. Petersburg State University and continues his paleomagnetic and rock magnetic research in collaboration with Michigan Tech.
Links of Interest
Research Interests
Paleomagnetism and paleointensity
Rock magnetism
Evolution of the Earth's magnetic field, planetary magnetism
Methodology of paleomagnetic and rock magnetic research
Software and hardware development