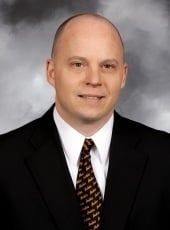 Robert Bishop
Director of Academic Conduct
Pronouns: he, him, his
Administration Building 310
Specialties
Oversee all academic conduct under the Academic Integrity Policy.
Assist on an as-needed basis with community conduct.
Develop and manage the budgets for the Office of Academic and Community Conduct.
Develop and promote restorative practices and other voluntary adaptable resolution pathways.
Work closely with the Center for Teaching and Learning and the Conflict Resolution network to provide support and resources to faculty, staff and students.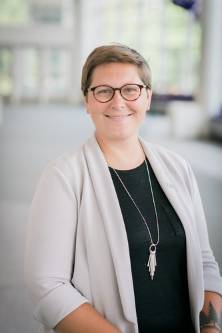 Laura Putwen
Director, Community Conduct
Pronouns: she, her, hers
Administration Building 310

Specialties
Oversees all community conduct and sexual misconduct under the Student Code of Community Conduct
Work with Equal Opportunity Compliance and Title IX to develop and implement  policies and procedures for students
Work collaboratively with Student Leadership & Involvement to address conduct issues involving registered student organizations, including fraternities and sororities
Coordinate with Public Safety and Police Services to gather/maintain data for federal compliance with the Clery Act