John Smuk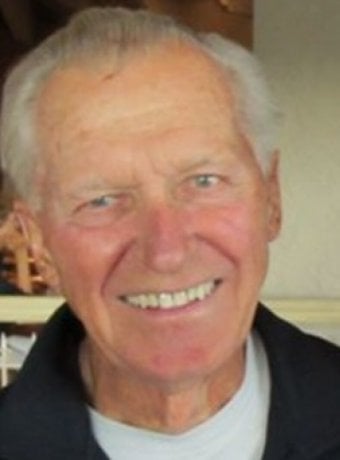 BS Chemical Engineering 1955
A native of Aurora, MN, John attended St. Thomas College in St. Paul for two years prior to transferring to Michigan Tech to play football and complete his Bachelor's Degree in Chemical Engineering, with honors. He was initiated into the Phi Lambda Upsilon honorary chemical engineering and Sigma Xi. After graduation in 1954, John joined the graduate program in chemical engineering at the University of Wisconsin, receiving an M.S. under Olaf Hougen and completed his PhD in 1960 with a math minor. He worked for the United Nations to do a feasibility study for producing furfural from bagasse in Trinidad and Tobago. He was also retained by a group of investors to evaluate the feasibility of a hardboard plant in British
Guyana. John started working with Potlatch in 1969 and his job was to explore the use of computers and PLCs at two of their papermills. John was instrumental in starting paper machine control using beta gages. John continued to expand the use of computers in process control of various paper mills operations, including digesters. John had a long career where he traveled the world with Potlach Corporation, the United Nations, and was a key stakeholder in an Iron Range company that made some of the first calculators and computer keyboards.
He was a multi-talented individual who was not only a top high school track, basketball and football player but also a talented musician. He played the trumpet so well at graduation that he was one of three students selected to participate in the Head of the Lakes Music Festival as a soloist.
At age 73, John hiked the Grand Canyon with a group of friends on a multi-day trip and at the age of 80, he was blessed to have the opportunity and physical strength to go on a rafting/camping trip in the western national parks.
John passed away on April 2, 2022, at the age of 90. He leaves behind his three children, Kathy (Michael), Tricia (Mac) and Christopher (Kristin); as well as six grandchildren.
Updated April 2023