Joseph Louvar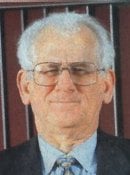 Dr. Joseph Louvar received his BS from the University of Missouri-Rolla in 1957, his MS degree from Carnegie Mellon in 1961, and his PhD from Wayne State University in 1983; all in Chemical Engineering. Following the award of his MS degree, Dr. Louvar joined Corn Products as a Process Engineer. In 1963 he and his wife Diane managed St. Joseph's Orphanage in Bethany, Oklahoma until he joined Wyandotte Chemicals as a Development Engineer in 1965.
IN 1969 Wyandotte Chemicals became BASF Wyandotte. Dr. Louvar held several important positions with BASF including Systems Engineering, Process Design, and R&D Management, and director of a research department with scale-up and small-scale production activities. Dr. Louvar has ten patents, and he is the author and co-author of thirty-five publications, including two books: Chemical Process Safety: Fundamentals with Applications, co-authored with Dr. Daniel Crowl, and Health and Environmental Risk Analysis: Fundamentals with Applications, co-authored with Diane Louvar.
Dr. Louvar is currently a Research Professor at Wayne State University, teaching courses in safety, risk analysis, process design and the statistical design of experiments. He is the past Chair of AIChE's Undergraduate Education Committee, the past Chair of AIChE's Safety and Health Division, and a fellow of the AIChE. Dr. Louvar has been a member of the Michigan Tech Chemical Engineering Industrial Advisory Board since 1990.
From 1998 Induction to the Department of Chemical Engineering Academy