John Bean, PE, GISP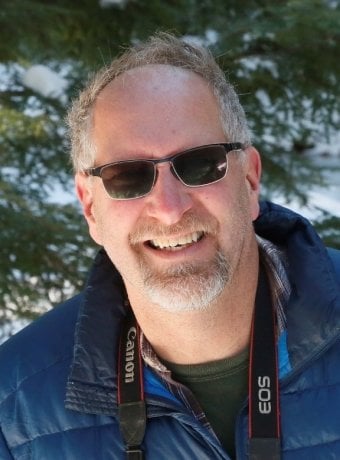 "Far and away the best prize that life offers is the chance to work hard at work worth doing"
—Theodore Roosevelt, Theodore Roosevelt Center at Dickenson State University
Contact
906–487–2898
Cell: 907–444–9548
Dow 815
Visiting Professor of Practice, Civil, Environmental, and Geospatial Engineering
MS, Civil/ Structural Engineering, University of Connecticut
Graduate Certificate, Surveying Engineering, University of Maine
BS, Civil Engineering, University of New Hampshire
Biography
Mr. Bean has over 40 years of experience in surveying, civil engineering, and GIS, both in teaching and in practice. He is a licensed professional engineer (PE) and a certified GIS Professional (GISP) and has passed the national FS and PS exams toward professional surveying licensure. His work has taken him to Antarctica, the North Slope of Alaska, and the Mojave Desert, among other places. John is currently involved in geospatial activities supporting coastal erosion research in Utqiagvik (formerly Barrow), Alaska. He serves on the Board of Directors of the National Society of Professional Surveyors' Foundation and is a member of the American Society of Civil Engineers, the American Association for Geodetic Surveying, and the American Society for Engineering Education.
Research Interests
Geodetic Control Engineering
Structural Monitoring
Environmental Monitoring
Spatial Analysis
Topographic Surveying
Geographic Information Systems
Bean, J. & Hollingsworth, J. P., From A Distance: Offering Introductory Surveying Classes Online at UAA, UESI/ASCE Geomatics and Surveying Conference, April 2018
Bean, J. & Hendricks, M., GIS Train Wrecks, Presented at the Alaska Surveying and Mapping Conference, Anchorage, AK, February 2016
Bean, J., Understanding and Effectively Using the Mat-Su Borough LiDAR Data, Alaska Society of Professional Land Surveyors, Wasilla, AK, October 2013
Bean, J., Worthington, K., Hickey, D., Use of Ground-Based LIDAR to Map Archeological Sites, Alaska Anthropological Association, Fairbanks, AK, March 2011
Bean J., Use of GIS to Help Surveyors Index Records, Empire State Surveyor, January 2009.
Bean J., Dempsey, J.P., et. al., Adding A Hands-On Laboratory Experience to The Freshman Engineering Programming Class at Clarkson University, 2006 ASEE Annual Conference & Exposition, Chicago, IL, June 2006
University of Alaska Anchorage

Surveying Fundamentals
Advanced Surveying
Mapping Basics
Surveying Computations I & II
Geomatics Computer Fundamentals
CAD for Surveyors
Engineering Surveying
Geopositioning
Senior Capstone Project
Engineering Project Management
Introduction to Engineering
Design and Management of Spatial Data
GPS for GIS
Python Programming for ArcGIS

Clarkson University

Introduction to Engineering with MATLAB
Strength of Materials

University of Connecticut

Introduction to Engineering
Strength of Materials

Paul Smith's College

Introduction to Surveying
Route Surveying
Geodesy
GPS and GIS
Summer Surveying Field Class
Surveying for Forest Technologists
CAD for Surveyors
Introduction to GIS
Advanced GIS
Applications of GIS
The Art of Being Human (I am NOT kidding!)

Central Connecticut State University

Introduction to Surveying
Advanced Surveying
GPS Mapping for GIS
Introduction to Computer Applications
Statics
Strength of Materials
Structural Analysis
Senior Capstone Project
Construction Estimating
Construction Surveying
Construction Contracts
It is a privilege to be teaching you; we are in this venture together.