William M. Bulleit, PE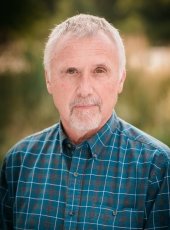 Contact
906-487-2853
Dillman 201C
Professor Emeritus, Civil, Environmental, and Geospatial Engineering
PhD, Engineering Science, Washington State University
MS, Civil Engineering, Purdue University
BS, Civil Engineering, Purdue University
Biography
Dr. Bulleit received a BSCE in 1974 and MSCE in 1975 from Purdue University. He then worked for Perry Oceanographics, Inc. in Riveria Beach, Florida designing manned and unmanned submersibles before entering Washington State University in September 1977 to work on a Ph.D. His dissertation involved the reinforcement of particleboard using fiberglass reinforced plastic lamina on the board surfaces. He finished his Ph.D. in June of 1980 and went to HNTB in Bellevue, Washington where he designed bridges and was involved in the design of a large-diameter, soft-earth tunnel. In November 1981 he left HNTB to accept an assistant professor appointment at Michigan Technological University. He has remained at MTU since then, becoming a Professor of Civil, Environmental, and Geospatial Engineering in June of 1993 and Department Chair in July 2008. Dr. Bulleit's teaching interests include structural analysis, finite element analysis, structural dynamics, structural reliability, timber design, reinforced concrete design, and prestressed concrete design. He received the MTU Distinguished Teaching Award in 1986. Dr Bulleit's research interests include wood engineering, probabilistic methods in structural engineering, and the use of computational intelligence in civil engineering. Specific areas of research include reliability of wood members and wood structural systems, modeling of structures incorporating cumulative damage and random load processes, behavior and design of traditional timber frames, the use of reliability analysis in the development of code criteria, and the use of agent-based simulation in engineering.
Links of Interest
Teaching Interests
Structural Reliability
Probabilistic Analysis and Reliability in Civil Engineering
Finite Element Analysis
Advanced Timber Design
Advanced Structural Analysis: Energy Methods and Structural Stability
Advanced Reinforced Concrete Design
Research Interests
Structural Reliability/Probabilistic Modeling
Agent-Based Modeling
Computational Intelligence Applications in Civil Engineering
Philosophy of Engineering
Wood Structures and Elements
Structural Wood Engineering
Load-Duration Behavior of Wood Members and Connections
Publications
Yin, Y. J., Li, Y., and Bulleit, W. M. "Stochastic Modeling of Snow Loads Using a Filtered Poisson Process," Journal of Cold Regions Engineering, ASCE, Vol. 25, No. 1, 2011, pp. 16-36.
Bulleit, W. M. and Drewek, M. W. "Agent-Based Simulation for Human-Induced Hazard Analysis," Risk Analysis, Vol. 31, No. 2, 2011, pp. 205-217.
Miller J. F. and Bulleit, W. M. "Analysis of Mechanically Laminated Beams Using Shear Keys," Journal of Structural Engineering, ASCE, Vol. 137, No. 1, 2011, pp.124-132.
Bulleit, W. M. and Adams, D. K. "Philosophy of Structural Building Codes," SEI/ASCE Structures Congress 2011, American Society of Civil Engineers, Reston, VA. On CD.
Sorby, S. A. en Bulleit, W. M. Communicative vaardigheden voor technici. Pearson Education Benelux, Amsterdam, Nederlands, 2006 (Dutch translation of Sorby and Bulleit, 2005).
Sorby, S. A. and Bulleit, W. M. An Engineer's Guide to Technical Communication. Prentice-Hall, Upper Saddle River, NJ, 2005.
Bulleit, W. M. (Editor) Classic Wood Structures, American Society of Civil Engineers, New York, NY, 1989.