Greetings from the Department of Biological Sciences!
We have had a tremendously productive year. Our faculty, staff and students are actively engaged in diverse research topics ranging from vaccinology, diabetes, cancer, bioenergy, CRISPR/CAS9-mediated genome editing and ecology of the Great Lakes. Every year, hundreds of students are engaged in "hands-on" research from their freshman year. We are always striving to provide the best opportunities for our students, and the next few years promise even further expansion.
However, we still have many big needs in the areas of laboratory improvements and student scholarships. Your support will help us to get to where we want to be. Please stop by the department office (Room 740) on the 7th floor of Dow Building whenever you are in the campus vicinity. We would be very pleased to meet with you and arrange a tour of the teaching and research laboratories during your visit. We always welcome our Alumni and friends!
With best wishes,
Chandrashekhar Joshi, Professor and Chair, Department of Biological Sciences
Contact Dr. Joshi at cpjoshi@mtu.edu or 906-487-2738
---
What are some of the questions we are trying to answer?
Our faculty search for solutions to a variety of biological problems—from medicine to freshwater ecosystem health.
Faculty Promotions and Tenture
Congratulations to the following Biological Sciences faculty members who were promoted in the 2007-2018 academic year!
Dr. John Durocher, Assistant Professor
was promoted to Associate Professor with tenure. John has done extensive work in the fields of applied human physiology and exercise physiology. Much of his research has involved the study of how the sympathetic division of the autonomic nervous system regulates arterial blood pressure at rest and during a variety of stressors. John's other passion relates to the specificity of exercise testing and prescription, especially with hockey players and runners.
---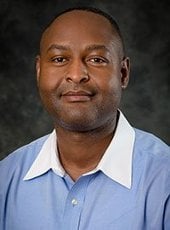 Dr. Ebenezer Tumban, Assistant Professor
was promoted to Associate Professor with tenure. Dr. Tumban is a molecular virologist and vaccinologist; in the past, he conducted research studies aimed at understanding the molecular determinants of arboviruses (such as dengue and Langat viruses) mode of transmission. He also researched and developed antigens that could be used to develop immunodiagnostic kits for diagnosing infectious agents. Most recently, Dr. Tumban's research has been focused on the development of next-generation vaccines against human papillomaviruses (HPVs)—the causative agents of some human cancers (cervical and anogenital cancers).
---
Faculty and Staff Changes
This year we welcomed many new professionals into our department.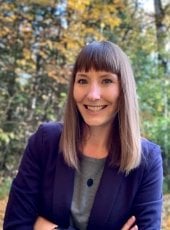 Dr. Trista Vick-Majors - Assistant Professor
Dr. Trista Vick-Majors will join the Department of Biological Sciences as an assistant professor in fall, 2019. She grew up in Calhan, Colorado and completed her BA in Biology at Colorado College in 2003. Vick-Majors spent two years studying the microbial ecology of hot springs at the University of Nevada-Las Vegas and graduated with her MSc from Montana State University in 2010. Vick-Majors earned her PhD in Ecology and Environmental Sciences from Montana State University in 2016. Her current projects focus on the connections between microbial communities and the cycling of dissolved organic matter in boreal aquatic environments, nitrogen cycling in the oligotrophic North Pacific, and on microbial communities in alpine lakes.
---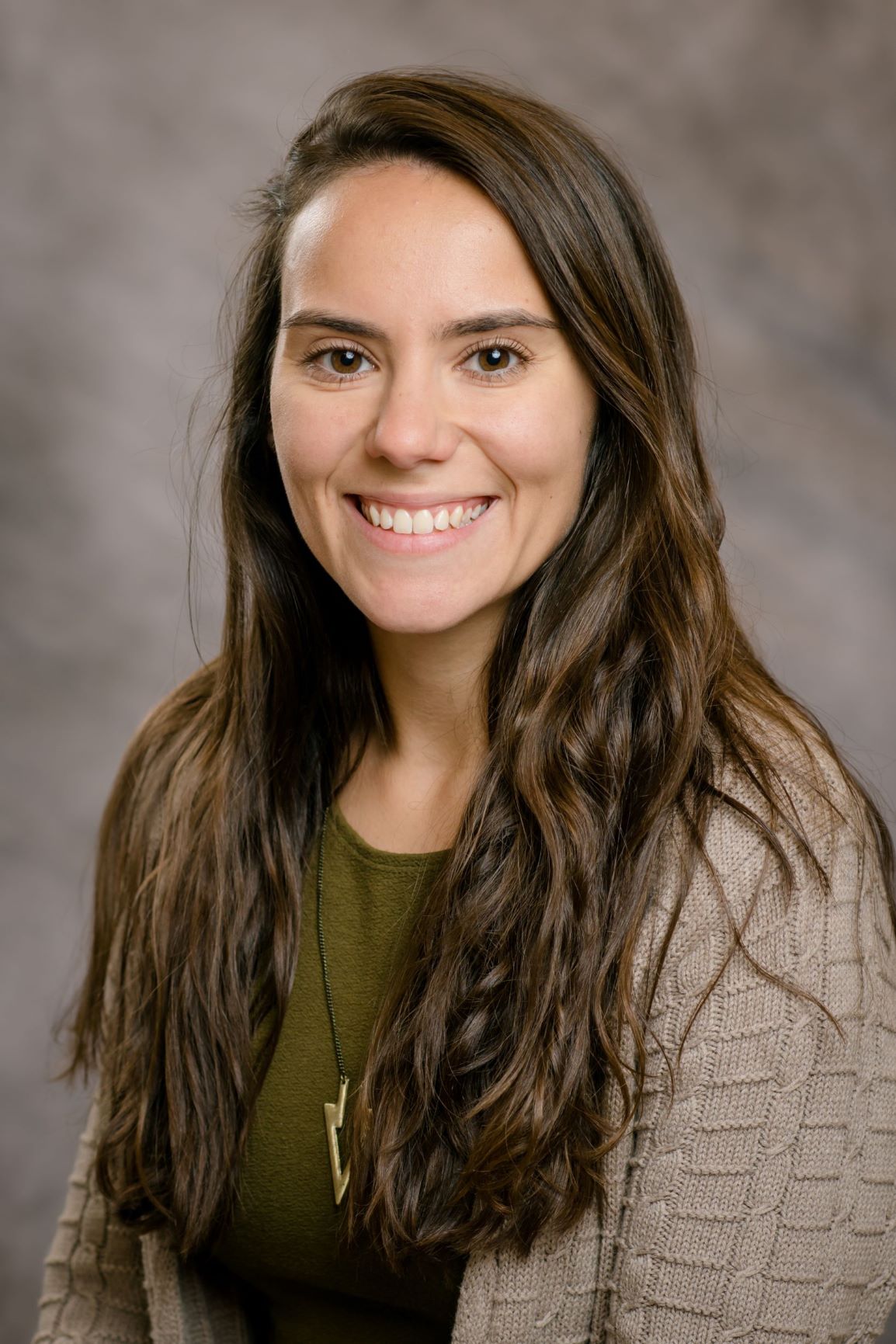 Raquel Heitor - Administrative Aide
Raquel joined the Department of Biological Sciences in fall 2018 as the new office assistant. She graduated from Western Connecticut State University with a biology degree, with a focus on ecology. Before coming to Michigan Tech, she was an intern at the Beardsley Zoo in Bridgeport, Connecticut working with wide range of species from the rainforest.
---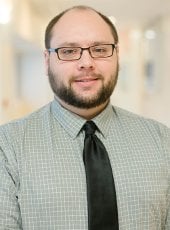 Travis Wakeham – Academic Advisor
In July of 2019, Travis Wakeham accepted a new role in our department as the Academic Advisor. Travis has been with the department as our lab supervisor since December of 2016 and is one of our MTU Alumni as well. When we started looking for a new Academic Advisor we did not have to go far to find someone who could step into the role. We are very excited to have Travis on board in his new role!
---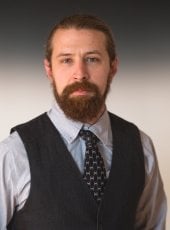 John Romanowski Jr. – Lab Supervisor
John Romanowski joined Biological Sciences in October, 2019. He graduated from Central Michigan University with a Master of Science in Biology. He has extensive background working in labs and before coming to Michigan Tech, he was a lab supervisor at Boston University
---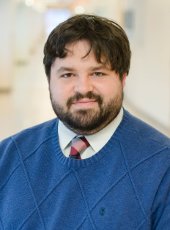 Marc Madigan – Academic Advisor
In July of 2019, Marc Madigan accepted a new role as the Director of Financial Aid at Gogebic Community College in Ironwood, MI. An alumnus of Michigan Tech Biological Sciences, Marc served as the department's Academic Advisor for 2 ½ years. Even though he is leaving Michigan Tech, he insists that the Keweenaw will always be home, and that he will always remain a Husky at heart.
---
Michigan Technological University is a public research university founded in 1885 in Houghton, Michigan, and is home to more than 7,000 students from 55 countries around the world. Consistently ranked among the best universities in the country for return on investment, Michigan's flagship technological university offers more than 120 undergraduate and graduate degree programs in science and technology, engineering, computing, forestry, business and economics, health professions, humanities, mathematics, social sciences, and the arts. The rural campus is situated just miles from Lake Superior in Michigan's Upper Peninsula, offering year-round opportunities for outdoor adventure.