Monique Wells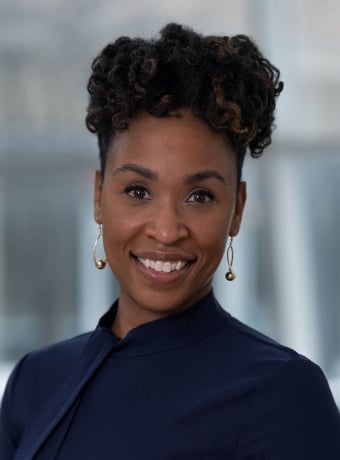 AAS Chemical Engineering 1999
BS Chemical Engineering 2002
After attending Women in Engineering at Michigan Tech, Detroit native Monique Wells
knew it was the place for her. "I fell in love with the campus. It was something you had to
experience to believe!"
After graduating with AAS in Chemical Engineering Technology in 1999 she began her
career at Dow Chemical in Midland, Michigan. She continued her education at and received her
BS in Chemical Engineering at Michigan Tech in 2002. She worked as a production
engineer in Findlay, Ohio, where she was responsible for coordinating production which
included maintenance and repairs, new installations, technician training and supervision of
union personnel. In 2008, she took her career into a new direction and completed a
master's degree in career and technical education and taught Engineering Technology. She mentored girls and developed programming to increase the number of women who go
on to pursue career paths in STEM fields.
"I always wanted to teach. I've always had a gifting in that area and grew up in a home full of learning and teaching. I decided to pursue my passion to teach when I became aware of an opportunity for engineering professionals to transition into teaching. It was one of those 'once in a lifetime' moments and I jumped at the chance!" said Monique.
She returned to engineering in 2011 where she accepted a position in environmental compliance with Consumers Energy in Jackson, Michigan. It wasn't long before her passion and experience as a champion for diversity and inclusion led to a position as a Diversity and Inclusion Manager.
Monique is currently the Director of Diversity, Equity, and Inclusion for DTE Energy in Detroit, Michigan where she is responsible for accelerating DTE's progress in building a workplace where everyone feels valued and able to contribute their best energy toward serving our customers,
communities and each other.
Monique is a member of the Michigan Tech College of Engineering Advisory Board. She
is also on the engineering advisory board for Spring Arbor University. She continues to be a
passionate advocate for STEM equity and literacy in the state of Michigan through her
support for FIRST Robotics programming and organizations like FIRST in Michigan.

She advises students to enjoy their time at Michigan Tech. "I had so many memorable
experiences. I had the honor of being the first Winter Carnival Queen crowned in the
Rozsa Center! I also met my husband at Tech, a EE who played football. I had many
professors and mentors who were wonderful, including Betty Chavis, Todd and Julie King,
and John Sandell."
Looking back on her time at Michigan Tech, she said, "There were many things that I believed were important to a successful life and career as a college student. I would later find out that many of those things are not at all what brings success and true joy. I would later understand that it was not merely the Tech degree that employers would find most valuable. It was the work ethic, a willingness to commit to seeing difficult problems through to solutions – these were the valuable takeaways from my time at Tech and it continues to serve me well in my career to this day."
Updated September 2021