Norbert Verville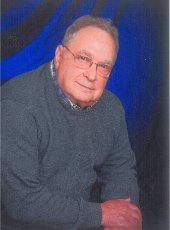 Norbert Verville Sr. '60, born and raised in Hancock, Michigan, came to Michigan Tech because "it was a hometown college offering an affordable education I wanted and needed for my career."
At Michigan Tech he received a bachelor of science in business administration in 1960. During his time at Michigan Tech he was a member of Sigma Rho Fraternity and sang with the mens' glee club.
Verville worked for 35 years for Bucyrus-Erie Co., a mining and construction machinery manufacturing company having a world-wide market. He started as a staff accountant and retired as company director and vice president for finance and treasurer. During his career with the company he lived in Wisconsin, Illinois, Canada, and England. Verville's career included positions in financial and general management as well as CEO responsibilities. His financial management experience included cash and financial planning, budget and cost control, financial reporting, MIS, risk management, bank relations, acquisitions/divestitures, and corporate financing experience.
In 1971 Verville moved his family to Lincoln, England for 15 years to work at a multimillion dollar company subsidiary as the financial director until 1978. He then became managing director, gaining world-wide business exposure. Verville returned to Wisconsin in 1986 and joined a successful company management leveraged buy-out team and served as its company director and vice president for finance and treasurer until retirement. Verville and his wife, Helen, live in Houghton.
Verville has supported his alma mater with his service as a Michigan Tech Fund life trustee, advisor to the School of Business and Economics (SBE) and the SBE Advanced Portfolio Management Program and has been inducted into the SBE Academy.
He says Michigan Tech students and young alumni are receiving a good education. He encourages them to have confidence in themselves, perform better than expected, and have patience.
"Time will work for your success," he says. "Update your life priorities to be in sync with your obligations and needs, as they are always changing."
From the 2017 Alumni Awards Program