Teresa Schissler-Boichot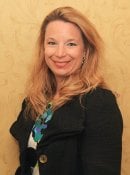 BS Civil Engineering 1998
Teresa graduated from Michigan Tech in 1998 with a Bachelor of Science degree in Civil Engineering. She subsequently attended Bradley University where she received her master's in civil engineering in 2001.
Upon graduating from Tech, Teresa took a position with Caterpillar, Inc. in Peoria, IL where she spent the next six years holding several positions including Marketing Representative and Peoria District Service Representative. While at Caterpillar she was a service engineer on the 797, which is the largest mining truck in the world, before it was launched.
In 2006 she left Caterpillar for a position with Patten Industries where she served as Product Support Manager of the Engine Division and 6-Sigma Master Black Belt. At Patten she helped grow service sales from $12.3 to $13.7 million and parts sales from $16.7M to $17.7M in one year.
Teresa left Patten and accepted a position with National Management Resources Corp as Executive VP of Operations. With NMRC, she had responsibility for overall operations of the company, which specializes in providing facilities management services to private institutions of higher education. In Georgia, she also started her own consulting business, Boichot Consulting LLC, where she utilized her Six Sigma and management experience to train and help companies improve their processes and become more efficient.
In 2012, she returned to Peoria and Caterpillar where she currently works as Telematics Product Support NPI Team Leader.
While a student at Michigan Tech, Teresa was very involved in campus activities. She was a member of the Society of Women Engineers, founding member of AGC, Concrete Canoe and Delta Zeta Sorority. She was also involved in Husky athletics as a member of the Varsity Track & Field team and the Varsity Club.
In 2010, Teresa was presented with Michigan Tech's Outstanding Young Alumni Award.
Within her profession and community, Teresa is a lifetime member of SWE and served as a presenter at the 2003 SWE National Convention.
Teresa and her husband, Brian, have two children—Alicia and Ashton—and they reside in Metamora, IL.
In 2014, in recognition of her significant achievements, Teresa was inducted into the Presidential Council of Alumnae. This profile appeared in the induction program, September 19, 2014.