Lynn Shetron-Rama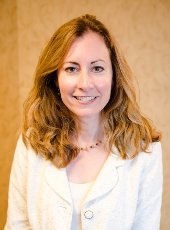 BS Medical Technology 1991
Lynne graduated from Michigan Tech in 1991 with a BS in Medical Technology and a Secondary Science Teaching Certificate. She went on to complete a Medical Technology Certification Internship at William Beaumont Hospital in Royal Oak, before earning her PhD in Immunology and Microbiology from Wayne State University School of Medicine. She studied under Nancy Freitag and within the first year in her lab had won a national student award from the American Society for Microbiology. Her doctoral thesis was titled Molecular Mechanisms Governing the Regulation of Virulence Genes in Listeria monocytogenes.
She is currently an Associate Professor of Clinical Laboratory Science at Eastern Michigan University, where she teaches courses in microbiology, immunology, and molecular diagnostics. She has also served in additional teaching positions at Eastern and before that as a Post-doctorate Research Fellow in the Department of Microbiology and Immunology at the University of Michigan. During her time at Michigan she was honored to receive the training fellowship for Bacterial Pathogenesis and also received an NIH Post Doc Fellowship from the Great Lakes Regional Center for Excellence.
Lynne has also been honored for her work including the Marshall Award for Service (2016), Marshall Award for Teaching Excellence (2013), Faculty Research Award, Eastern Michigan University (2009), and Provost New Faculty Award at Eastern (2009) among many others. She has been extensively published and currently serves as Program Director of the NAACLS accredited Medical Lab Science program.
She is also a member of the American Society of Clinical Lab Scientists, the American Society for Microbiologists, the Michigan Association of Laboratory Science Educators, and the Michigan Society of Clinical Lab Scientists. She is a founding member of the Family Advisory Board at St. Joseph's NICU, and is active in service in inner city Detroit through her church, and is also a March of Dimes supporter and volunteer.
While at Tech, Lynne was in charge of the Transfer Student Open House as a member of Omicron Delta Kappa, the National Leadership Honor Society, and was an officer in Delta Phi Epsilon. She was also in the Society of Medical Technologists and participated in Intervarsity Christian Fellowship. She also attends Tech alumni activities on occasion.
Lynne and her husband John, a '91 Tech alumnus and secondary math teacher, have two children, Ben and Elaine.
From the 2016 Presidential Council of Alumnae induction.