Carrie Schaller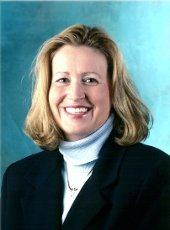 BS Business Administration 1987
Carrie is the Business Process Director for Manufacturing Operations at Dow Chemical. This includes Manufacturing, Engineering, and EH&S Operations. She leads the team that implemented the next generation of SAP-based tools and business processes for Manufacturing & Engineering globally. She also has responsibility for the teams leading Manufacturing Cyber Security, M&E Architecture, and M&E 1/T Project Management.
Carrie has been with Dow for 29 years, holding a variety of roles in Information Systems before joining Manufacturing & Engineering - including Program Management, Project Management, Support Management and Implementation Leadership.
She is a certified Six Sigma Black Belt, and earned her bachelor's in business administration (Management Information Systems) from Michigan Technological University.
Carrie serves on the North American steering team for the Women's Innovation Network (WIN) at Dow. She is also a member of the School of Business & Economics Dean's Advisory Council and the Presidential Council of Alumnae at Michigan Tech, and serves as Dow's Matching Gift coordinator for Tech. Schaller has served on the boards for various youth sports organizations in the Midland area where she resides.
In 2017 Carrie was inducted into the School of Business and Economics Academy of Business.
From the School of Business and Economics Academy of Business 2017 Induction Ceremony program.