Dennis M. Sage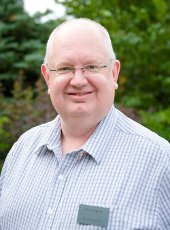 BS Scientific and Technical Communication 1986
Why did you choose Michigan Tech?
It was in-state, affordable, excellent job placement rate, and I had friends from high school attending.
Tell us about a memorable experience you had with a class or about a favorite professor
After transferring into the STC degree program I had a number of professors who helped me understand the importance of being able to bridge the technical with the human.
Now, how about a memorable experience outside of class?
There are many memorable experiences. Discovering the remains of old mines, the more than 300 inches of snow my junior year, the Thanksgiving snow storm of 1985.
How well did Michigan Tech prepare you for your career?
Michigan Tech prepared me well. Being able to communicate technically is a key skill and one that has served me as a project manager and in technical management.
What was your first job after graduation and how has your career progressed?
My first job after graduation was with NCR as a technical writer. After earning my MBA and my PhD I am now a Director of Infrastructure and Network Services for a large Community College in Illinois and also an adjunct faculty member at a couple of schools.
Tell us about a few of your career highlights and notable achievements
I've had a number of opportunities to manage and teach excellent technical talent.
Please tell us why you share your time, talent, and treasure to support Michigan Tech students and/or alumni or volunteer in your community.
I am a member of the Alumni Board of Directors. This provides an opportunity to help support current students as well as provide input to the University. I also work with the Chicago Chapter when International students arrive at O'Hare and to meet with students and parents during new student send-off.
What advice on being successful would you give to Tech students and young alumni?
Work hard, take advantage of opportunities to learn.