Lynda Riekels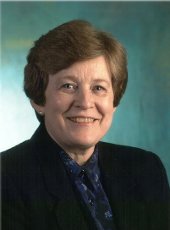 Lynda graduated from Michigan Tech in 1971 with a bachelor's degree in geology. She continued her education at the University of Illinois receiving her master's degree in geology in 1973. She then began a nine-year career with Inland Steel Research Laboratory in East Chicago, Illinois. Her first position was Engineer, next Research Engineer, then to Senior Research Engineer. While at Inland Steel, Lynda received her PhD from Northwestern University in materials science and engineering. She was also a Lecturer at Purdue University in the Manufacturing, Engineering & Technology department. In 1982, she moved to Texas to become the President of GeoMet Technology. She left GeoMet in 1984 to become Director, Research & Development, then Vice President, Quality and Technology and ultimately Vice President, Operations for Lone Star Steel (Texas). In 1989, Lynda went to work for Mobil Oil R & D Company as a Senior Research Engineer, and then went on to become a Group Manager, Materials, Corrosion, and Inspection with Mobil Technology Company. From 1998 to 1999 she served as Director of Technology with Mobil Oil in Caracas, Venezuela and then returned in 2000 from Venezuela to work on the Exxon Mobil merger transition team as a Senior Engineering Consultant. After retiring from Mobil, she did business management consulting for International Profit Associates in Chicago and then at the beginning of 2002, became Vice President, Business Development for Delfasco, Inc., where she is currently working from the Hurst, Texas office.
Lynda contributed to numerous articles published in professional journals, and she is listed as inventor on two patents, both assigned to Inland Steel Company. Lynda's name appears in numerous Who's Who publications including Who's Who in the World, Who's Who in America, Who's Who in Science and Engineering, and Who's Who of American Women.
Lynda's professional affiliations are many—she is a member of the National Association of Corrosion Engineers, the American Society for Metals, the American Society of Quality Control, the Society of Petroleum Engineers, the Metals Society, the American Association of Iron & Steel Engineers, and the American Production Inventory & Control Society. She is also a former member of the North Texas Research Institute's Advisory Board. In addition, she belongs to several honor societies including Phi Kappa Phi, Tau Beta Pi, and Alpha Sigma Mu.
As a student, Lynda was active on the Student Council, serving as secretary and Vice President, was a resident assistant in the Coed dormitory, and was a member of Theta Chi Epsilon sorority.
Lynda is married to Bruce, a 1969 Michigan Tech grad in electrical engineering. They have two children, a son, Ryan, and a daughter, Robyn, both attending Texas universities.
From the 2002 Presidential Council of Alumnae Induction.