Laura Price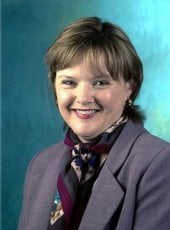 BS Business Administration 1983
Laura received her bachelor's degree in Business Administration from Tech in 1983. As a student she was an active member of the Kappa Sigma Iota and the Accounting Club.
After graduation Laura sat for the CPA exam and passed all sections on the first sitting. Laura began her career as a public accountant providing both tax and audit services while employed by CPA firms in both South Carolina and Maryland.
Laura joined KPMG LLP as an Audit Manager in1996 and was promoted to Senior Manager in 1997. In 2000, she was elected to the partnership and put in charge of developing the company's Federal Government Advisory Services Practice. Specializing as an auditor and consultant on financial and operational risk, her duties are to provide federal assurance and advisory services to federal government clients in the DC Metropolitan area. In addition, Laura is KPMG LLP's Account Lead for advisory services provided by the company to the Department of Defense.
While at KPMG, Laura wrote a white paper focused on "Federal Human Capital Risk," and co-authored a publication with the Council on Library and Information Resources titled, "Managing Cultural Assets from a Business Perspective."
In addition to being a certified public accountant, Laura also earned the designation of Certified Government Financial Manager in 1998. She received her master's degree in Organization Management from George Washington University in 2000. She also earned a Certificate in Leadership Coaching from the Columbian School of Arts and Sciences at George Washington University in Washington DC.
Laura is a member of several professional organizations including the American Institute of Certified Public Accountants, the National Association of Government Accountants, and the American Society of Military Comptrollers. She is active in the Maryland Chapter of the Association of Government Accountants serving as Newsletter Editor from 1998–2000, and currently serves as chapter President.
Laura and her husband, Rick, make their home in Lothian, MD. They have two children, Dana and Mitchell, who are both attending college in the mid-Atlantic area.
From the 2003 Presidential Council of Alumnae Induction.