Paula Wittbrodt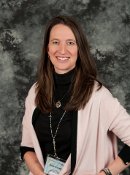 BS Chemical Engineering 1993
Paula graduated from Michigan Tech in 1993 with a bachelor's degree in Chemical Engineering. In 1999, she earned her MBA from Columbia Business School in New York with a focus on Strategic Management.
After graduation from Michigan Tech, Paula worked for Amway Corporation in Ada, Michigan as a Process Development Engineer. Paula's primary role was the scale-up of Personal Care and Skin Care products, though she also helped design and start-up a new Personal Care facility. While she thoroughly enjoyed her role at Amway, it had always been her dream to get her MBA and shift her career focus to business and general management. Therefore, she left for New York to attend Columbia full time. After completing her MBA program, she went into consulting at A.T. Kearney and supported Fortune 500 Clients with strategic initiatives around Product Development and Innovation, Marketing and Strategic Planning, Organization Redesigns and other Operational Improvements.
In 2005, Paula joined Avon Products, Inc. and has held multiple positions within Avon. She initially joined the Global Business Transformation team focused on rolling out a new product development process globally, liaising with the Latin America business, and supporting the organization's restructuring efforts. Afterwards, she accepted a position as Global Director, Skin Care New Product Engineering and Development followed by two years in Shanghai, China as Executive Director, New Product Engineering and Development for Asia Pacific. After returning to New York with Avon, she led a Global Indirect Sourcing transformation, which was focused on building the infrastructure and capabilities to maximize value from the company's spend in this area. She recently took a role in Process Excellence, as Global Lead for Sales and Operations Planning. She enjoys taking on new challenges that allow her to leverage her experience and skills to fulfill the company's strategic objectives.
Over the years, Paula has consistently been involved in various charitable activities supporting women in business; she's been involved in Junior Achievement and disaster relief activities; mentored junior staff members; and led diversity programs aimed at recruiting and retaining women. She actively supports philanthropic efforts that Avon supports as a company — breast cancer research and domestic violence. Also noteworthy, she will be walking 39 miles for Avon's Walk for Breast Cancer in October in New York!
During her years at Tech, Paula was actively involved in the Michigan Tech Student Foundation, Senior Class Council (they raised the most donations ever to be used for security phones on campus), intramural sports such as volleyball and hockey, a member of the American Institute of Chemical Engineers (AIChE), as well as a member of Delta Phi Epsilon sorority. She was also a Winter Carnival Queen Candidate and was selected as Miss Congeniality.
In 2011, in recognition of her significant achievements, Paula was inducted into the Presidential Council of Alumnae.
Paula joined Estée Lauder in 2012 and is currently the vice president of international business development and chief of staff to the group president international in New York City.
In 2017, Paula was the keynote speaker and recipient of an honorary PhD at Tech's Spring Commencement.
This profile appeared in the 2011 Presidential Council of Alumnae induction program. Updated May 2017
Excerpted from the Chemical Engineering Academy induction program, April, 2019