Melissa Parks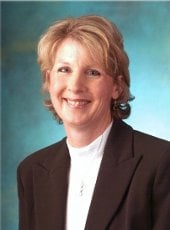 BS Metallurgical and Materials Engineering 1983
Melissa received her bachelor's degree in Metallurgical & Materials Engineering in 1983. She received her master's in Materials Science & Engineering from the University of Cincinnati in 1992.
Melissa began her career in Jackson, Mississippi, with Sperry Vicker AMD as a Plant Metallurgical Engineer. In 1984 she joined GE's Aircraft Engines Division as a Materials Applications Engineer. She has remained with GE for twenty-one years, holding several positions including Project Engineer, Senior Staff Engineer, and Chemical Process Technology Center Leader. She is currently Manager of Product Technology in the Engineering Division where she leads a team that identifies market opportunities and implements new products.
Melissa is active within her community and profession. She is the Diversity Council representative for the GE Women's Network, leading two teams to improve inclusiveness and communication in the Engineering Division. She is also active in the Engineering Mentoring Program and currently works with diverse engineering mentees. She is part of the Women in Technology cabinet and the co-leader for an activity at a local high school called Exploring Engineering. She also volunteers at her children's school activities and teaches Sunday School.
While at Michigan Tech, Melissa was a member of the Society for Women Engineers and the American Society for Metals. She was a founding member of Alpha Sigma Tau national sorority, holding offices of increasing responsibility and becoming President in 1982.
Melissa and her husband, Rob (a 1981 Michigan Tech graduate) make their home in Loveland, Ohio with their two children, Kevin and Katie.
From the 2005 Presidential Council of Alumnae Induction.