Deborah Page-Dumroese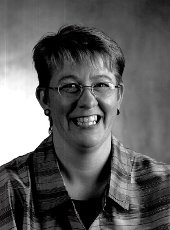 Deborah came to Michigan Tech to pursue her master's degree after receiving her bachelor's degree in Natural Resource Management from Grand Valley State University in 1982. She received her master's in Forestry from Michigan Tech in 1985. In 1986, she worked as a Soil Scientist Trainee, US Department of Agriculture, Forest Service in Moscow, Idaho. She received her PhD in Forest Soils from the University of Idaho in 1988. From 1989 to 1999, she was a Research Soil Scientist, and in 1999 was promoted to Project Leader of the "Microbial Processes as Ecosystem Regulators in Western Forests" Research Work Unit at the USDA Forest Service, Rocky Mountain Research Station in Moscow, Idaho.
Deborah is a member of several professional organizations including the Society of American Foresters, the Soil Science Society of America, and the Northwest Science Association. She has written several articles in various soils publications. She is a recipient of the Certificate of Merit Group Award from the USDA Forest Service. She is one of the few women in the US Forest Service to attain a senior research management position in forest soils.
While attending Michigan Tech she was a Teaching Assistant in the School of Forestry & Wood Products, and was active on various forestry student committees. She is Co-Principal investigator on numerous joint Michigan Tech/USFS research projects.
Deborah is married to Kas Dumroese, a 1984 Michigan Tech Forestry graduate. They reside in Moscow, Idaho with their son Niklass.
From the 2002 Presidential Council of Alumnae Induction.