Joseph Nowosad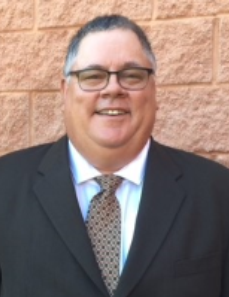 BS Metallurgical and Materials Engineering 1987
Joe received a BS in Metallurgical Engineering in 1987, and an MBA from Indiana University in 2000. He is married to Brenda (Stinson) Nowosad, who holds a BS in Mathematics from Michigan Tech; together they have three children; Kate BSEE, John and Sam pending BSEE, all from Michigan Tech, as well.
Joe has worked in the steel industry for 31 years for ArcelorMittal, the world's largest steel company, and its predecessor companies - Inland Steel, I/N Kote, I/N Tek, Ispat Inland, and Mittal Steel - since graduating from Michigan Tech. He's held management positions in every aspect of the steelmaking process except for mining and coke production. Currently, he is the Manager of Customer Technical Service for ArcelorMittal's largest customer, General Motors NAFTA.
Joe has been the Lead Recruiter for ArcelorMittal's Talent Acquisition at Michigan Tech since 2006. In this role, he has served on several advisory boards including those for MSE, Career Services, and the College of Engineering. He has been a fervent supporter of the Enterprise program since 2007 and was instrumental in getting the first industry day themed event on campus - "Steel Day" - in 2013. With his leadership, ArcelorMittal has been a prominent booster for the Huskies Hockey Team, initiating in 2013 the "7th Man" t-shirt give away to invoke an enthusiastic fan base.
Over the past 12 years, Joe has delivered several seminars and workshops to students on steel production, careers in the steel industry, lunch and learn sessions, recruiting, and ethics panel engagements. Over the years, he has hired approximately 70 engineers and over 200 interns, in addition to the hundreds of students that he has influenced during his frequent visits to campus. In 2015, Joe was honored with the Michigan Tech Distinguished Alumni Award.