Leann Nitschke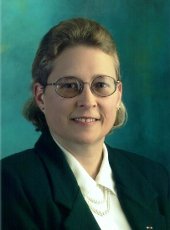 BS Biological Sciences 1984
Leann graduated from Michigan Tech with a bachelor's degree in biological sciences in 1984. She continued her education by attending medical school and receiving her MD from the Medical College of Wisconsin in 1988. Leann completed her internship with surgical certification in 1989 at Blodgett Memorial Medical Center in Grand Rapids, Michigan, In 1994, she finished her surgical residency at the Marshfield Clinic in Marshfield, Wisconsin.
From 1994 to present, Dr. Nitschke has held the position of general surgeon with Effingham Surgical Associates in Effingham, Illinois. In addition, she is currently Vice President, Medical Staff, Effingham Ambulatory Surgery Center, and serves as Chair of the Clinical Department of Surgery at St. Anthony's Memorial Hospital in Effingham.
Leann is a member of the American Medical Association, the Illinois State Medical Society, the Effingham County Medical Society, the Association of Military Surgeons of the US, and the Society of Breast Surgeons. She was inducted as Fellow, American College of Surgeons, in 1997.
Within her local community, Leann is very involved with her church. She is also a member of the Army National Guard and was promoted to Lieutenant Colonel in 2000.
Leann and her husband, Matthew, a 1984 Tech graduate, reside in Effingham, Illinois.
From the 2001 Presidential Council of Alumnae Induction.