Laura Nagel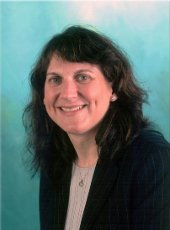 BS Business Administration 1983
Laura received her bachelor's degree in Business Administration from Michigan Tech in 1983. After graduation, she took a position as Employment and Training Specialist with Career Transitions, Inc. In 1986, she joined Ability Search Group as Personnel Consultant-Marketing Recruiting Services. In 1987, Laura began her career with Ford Motor Company.
Laura was initially recruited to help establish a wholly owned subsidiary of Ford Motor Company, Geometric Results, Inc (GRI). Her responsibilities included the set up and management of the recruiting department. Later she moved into the operations area of the company. Over the years, she became involved in everything from IT, telecommunications, vehicle testing programs, and automotive components sales. In 1997, Ford sold GRI to MSX but retained a division of the company, which was spun off into two companies—one being Ford Component Sales. As Director of Human Resources and Corporate Administration, Laura was asked to set up the corporate infrastructure for the new company. In 2000, she became Director of Operations for Ford Component Sales.
In addition to her Michigan Tech degree, Laura earned her MBA, Global Management from the University of Phoenix in 2002. Her professional affiliations include membership in the American Management Association, the Society of Human Resource Managers, the American Payroll Association, and the American Society of Employers.
Laura volunteers for the American Cancer Society, through both fund raising and awareness activities. She is also active in her church as a Eucharistic minister and GIFT Team member.
While attending Michigan Tech, Laura participated in intramural sports, was a member of the School of Business (SBE) Marketing/Management Club, and assisted with the SBE departmental newsletter.
Laura makes her home in Canton, Michigan.
From the 2004 Presidential Council of Alumnae Induction.