Juli Musch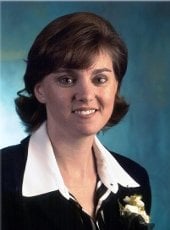 BS Business Administration 1987
Juli graduated from Michigan Tech in 1987 with a degree in business administration. She then began her career in the financial world accepting a position as Treasury Analyst with Henry Ford Health System. After several years with Henry Ford Health, she moved to Federal-Mogul Corporation, working in International Treasury & Strategic Planning. In 1996, Juli went to work for K Mart Corporation and remains there today. During this time she has held several management positions within the Treasury and Advertising areas of the company. She lead the team to be the first retail to issue plastic gift cards. She is currently Divisional Vice President, Investor Relations.
While working full-time she also attended Wayne State University earning her MBA in 1993. In addition, she became a Certified Cash Manager that same year. In 1999, she was a recipient of the Treasury Management Pinnacle Award.
She was very active during her years on campus as a member of the Michigan Tech Student Foundation, dorm student council, and Delta Zeta Sorority. In addition, she was a foreign exchange student in the Philippines in 1984.
Juli is married to David, a 1989 Michigan Tech grad in mechanical engineering, and has two daughters, Sara and Abigail. They reside in Brighton, Michigan.
From the 2002 Presidential Council of Alumnae Induction.