Michelle Banonis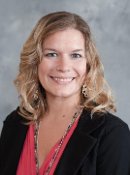 BS Environmental Engineering 1999
Michelle graduated from Michigan Tech in 1999 with a bachelor's degree in Environmental Engineering. She is currently pursuing her Juris Doctorate from Humphreys College Laurence Drivon School of Law and will sit for the three-day California Bar Examination in 2015.
After graduation, Michelle's career began when she headed west and began working with Pierce County Washington Public Works and Utilities. Michelle continued to work with Pierce County for 10 years, being promoted five times, eventually to Environmental Permitting Supervisor. In that time she worked on everything from managing and hiring staff to monitoring killer whales on construction barges. She oversaw the compliance, monitoring, mitigation design, and day-to-day activities related to over 70 projects at any given time for road, ferry, bridge, trail, and airport projects.
In 2009, Michelle moved to California's Central Valley where she began her career with the United States Department of the Interior (DOI), working for the Bureau of Reclamation in Sacramento. She currently works on the 150-mile San Joaquin River Restoration Program (SJRRP), which is the largest river restoration project in the United States. Michelle is involved in this highly visible project as a project manager, compliance specialist, and general jack-of-all-trades. In 2011, key members of the SJRRP staff, including Michelle, were presented the Department of Interior Partners in Conservation Award. The SJRRP was also designated by the administration as one of the top 14 priority infrastructure projects in the United States when it was placed on the White House's Federal Infrastructure Projects Permitting Dashboard in 2011.
While many shy away from the controversy involved in high profile programs, Michelle embraces the desire to find common ground among competing interests related to water supply, agriculture, politics, and environmental concerns. Michelle takes great pride in community and professional involvement wherever life takes her. In Washington State, she was the co-chair of the Tacoma/Olympia branch of the U.S. Green Building Council. She was also an active member of the Pacific Northwest Chapter of the Society of Wetland Scientists and the American Public Works Association. Her connection with DOI has been a long time in the making as she volunteered for 10 years with the National Park Service at the Klondike Gold Rush National Historical Park and with the Amtrak Trails and Rails Program in Seattle.
She was also appointed to the East Kitsap Salmon Habitat Restoration Committee and actively reviewed grant projects for salmon restoration near Puget Sound. In California, Michelle is currently is an executive member of the Humphreys Student Bar Association and a member of the Delta Theta Phi legal sorority. This year, Michelle became a mentor for incoming law students and received honors for achieving the top grade in her water law course. While a student at Tech, Michelle was the Vice President of the Society for Environmental Engineering and High Beta and Ritualist for Alpha Xi Zeta sorority. She was also a member of the Intrafraternal Council and volunteered for the Western Upper Peninsula Center for Science, Mathematics, and Environmental Education. She held down several jobs while attending school, including being a waitress, park ranger, A.E. Seaman Mineralogical Museum assistant, and campus tour guide. Michelle reconnected with Tech in March 2012 when she returned to present information on the SJRRP at a graduate seminar and to undergraduate students.
Michelle lives in Stockton, California with her husband, Stephen Jones, who is also a '99 biochemistry graduate of Tech. They have two furry kids, Jasper and Sitka. In recognition of Michelle Banonis' significant achievements, she was inducted into the Presidential Council of Alumnae (PCA) in 2012. Excerpted from the 2012 PCA Induction Ceremony Program.