Susan Michaelson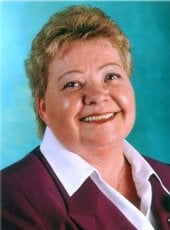 BS Business Administration 1973
Susan (Sue) Michaelson earned a BS degree in Business Administration from Michigan Technological University in 1973. She continued her education at Marquette University where she earned a Master of Arts degree in Education with an emphasis in counseling and organization development in 1994.
Sue began her professional career in 1973 as a Real Estate Specialist in the Land Management Department at Cleveland-Cliffs Iron Company in Ishpeming, Michigan. In 1974, she started working for Michigan Tech as an Admissions Counselor in lower Michigan, a position she held until 1979. She then worked as a Human Resources Supervisor of College Relations and Training at Ladish Co., Inc. in Cudahy, Wisconsin until 1983, when she accepted a position at Marquette University.
At Marquette University, Sue was responsible for the Engineering Cooperative Education (Co-op) program, and oversaw part-time and summer internships, Honors Convocation, outreach to the community, and graduation ceremonies; was the editor of the college's electronic newsletter; and participated in the college's recruiting activities. In addition, Sue was a member of the College of Engineering Administrative Council.
Sue was a member of the American Society for Engineering Education (past board member of the ASEE Cooperative Education Division), the Midwest Cooperative Education Association (MCEA), and a past member of the Illowa-Wisconsin Cooperative Engineering Council (IWCEC). In the latter two groups, she served in various capacities, including State Director of the MCEA, Secretary-Treasurer for the IWCEC for thirteen years, and Conference Chair for five. She was also an elected member of the Engineers and Scientists of Milwaukee board of directors.
From the 2006 Presidential Council of Alumnae Induction.