Michael Paddock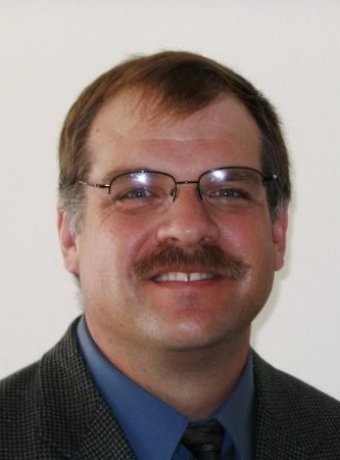 BS Surveying 1987
BS Civil Engineering 1988
Michael Paddock '87 '88 has used his degrees from Michigan Tech to make an impact both at home and abroad. After years of volunteering with Engineers Without Borders USA (EWB-USA) while holding a demanding full-time position, the 55-year-old Paddock now volunteers full-time doing engineering work, currently serving as a Senior Technical Advisor for COVID-19 to the United Nations Development Program.
After graduating with bachelor degrees in surveying ('87) and civil engineering ('88), Paddock took a position with CH2M HILL in Milwaukee where he managed transportation megaprojects.
Examples of those large projects included: the Zoo Interchange reconstruction, the Mitchell Interchange reconstruction, and the Marquette Interchange reconstruction all in Milwaukee; the State Trunk Highway 29 reconstruction in Wausau, Wisconsin; and projects in New Mexico and Virginia. The three Milwaukee projects alone totaled $5 billion and were delivered on time and on budget.
Paddock credits his college experience for preparing him. "Michigan Tech gave me all the tools I needed to succeed. Not only the technical tools, but the work ethic, business perspective, and importance of working with people as a team."
It was a near-death experience with cancer that propelled Paddock into his volunteer work. "I learned 'never do tomorrow what you can do today.' That has given me the opportunity to mentor hundreds of students on over 100 projects that have been built on five continents around the world."
Much of his volunteer service has come with EWB-USA, particularly in Guatemala, having developed the initial strategic plan and led the startup operations. The office now manages 65 projects per year. He recently published Bridging Barriers, a book documenting the many lessons learned through unique and interesting stories.
Over two decades, Paddock has mentored students at Michigan Tech and several other colleges around the country. The projects have included schools, potable water supply, wastewater treatment, flood control, and pedestrian and vehicle bridges.
Paddock co-founded EWB-USA's Engineering Service Corp that uses the organization's most-experienced members to provide pro-bono engineering services around the globe. He has also been part of eight disaster response teams for hurricane, drought, earthquake and volcanic events.
In 2009, he was honored with the EWB-USA Founders Award for the outstanding member of the year. He's also garnered many other awards for his full-time work including Wisconsin Engineer of the Year in 2006 and the State of Wisconsin Governor's Award, which was bestowed for his work on the Marquette Interchange.
Since 2015, Paddock has volunteered full time doing engineering service work for the UN, Bridges to Prosperity, Rotary, and EWB-USA.
"I believe there's an obligation to 'pay forward' what your mentors have shared with you to the next generation of engineers."
Because of his efforts improving the lives of people around the globe, Michael Paddock was honored by the Michigan Tech Alumni Board with the 2020 Humanitarian Award.
Alumni Award Profile August 2020