Mary A. Herrmann-Foley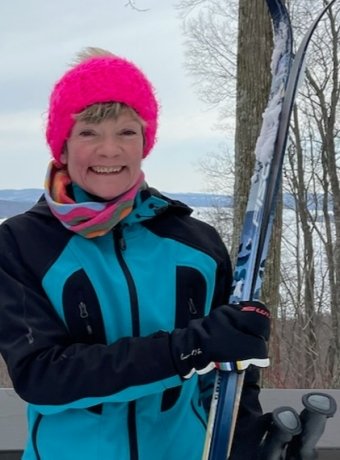 BS Geological Engineering 1983
Mary completed her Bachelor's Degree in Geological Engineering at Michigan Tech in 1983. She continued her education at the University of Houston, earning her master's in business administration in international finance in 1985.
Mary started her career as a Production Geologist for various Shell projects, where she also served as a team lead. This position allowed her to work on projects in Nigeria, the Netherlands, Norway, and Colombia. While in the Netherlands, Mary was the president of the Society of Petroleum Engineers from 1994-1995. This was Mary's second time as President of a Society of Petroleum Engineers chapter, as she was also president of the MTU chapter as a student.
In 2005, Mary began employment with Sarawak Shell Bhd in Malaysia as a Production Geology Discipline Lead. She oversaw a team of 22 geologists and geophysicists as they worked on various oil development projects. Her next position as Global Workflow Consultant Production Geology was more software-based, and she provided training, support, and feedback for Production Geoscience and Petrophysics subsurface software applications for Shell.
In 2019, Mary became Shell Oil's PetroSigns Central Support Manager and still holds this position today. She manages a global team of 11 full-time subsurface specialists. This position allows her to provide support, feedback, and training for PetroSigns, Shell's new proprietary reservoir modeling software.
Even with her extensive world travel and 40 years of experience in the oil and gas field, Mary is an active alumna and regularly supports the University and specifically the geological engineering department. She was inducted into the Presidential Council of Alumnae in 2018, and into the Geological and Mining Engineering and Sciences Academy in 2022.
Mary resides in Traverse City with her husband, Michael, and daughters, Kyla and Alyssa.